Eat for living
Satsang from Summer Retreat in Vep, Hungary. Vishwaguruji explains why proper eating is so important and explains how to follow a yogic diet, which keeps the body healthy and leads us to good practicing and meditation.
Up next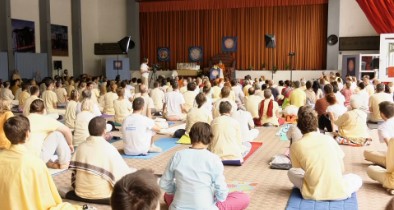 Morning Satsang from Vep
10:15 - 11:02
|
From:
6 Aug 2017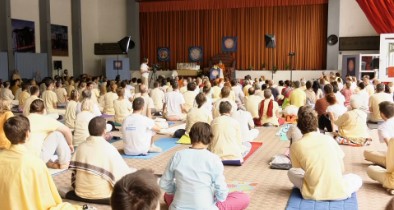 Morning satsang with Vishwaguruji from Vep, Hungary.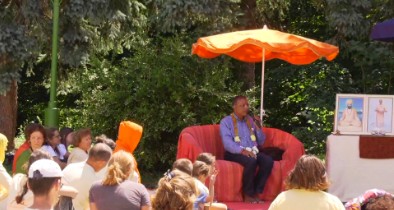 Lecture from Vep
11:10 - 12:36
|
From:
7 Aug 2017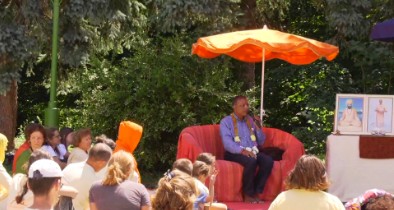 Morning satsang from Vep. Mantra chanting by Acharya Triveda Kapilji and lecture of Gauri Shankar Gupta, Former Ambassador and High Commissioner of India.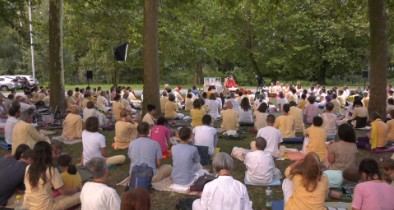 The mind is a cheater
12:40 - 13:31
|
From:
2 Aug 2017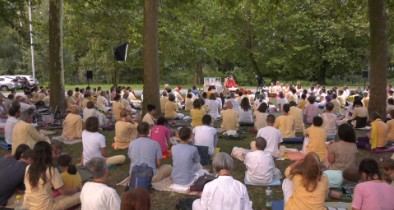 Evening satsang with Vishwaguruji from Vep, Hungary. The mind is one of our inner functions. Mind can cheat us and make us dance, like we are monkeys and bears. There are many paths of yoga, but in our age of Kali Yuga, the best way to purify the mind is through Bhakti Yoga.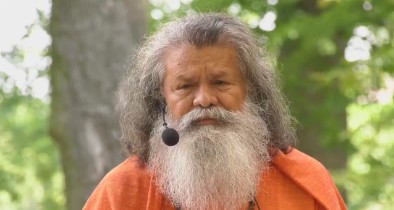 Dhyana
13:35 - 14:16
|
From:
26 Aug 2017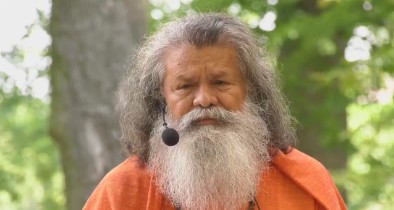 Vishwaguruji´s morning Satsang at Strilky Ashram, Czech Republic. The Jivatma is the king of the senses and the mind. Vishwaguruji explains what dharana means; and what kinds of samadhi we have. We are here to achieve something. Not only worldly things, but something higher.