HIGHLIGHTS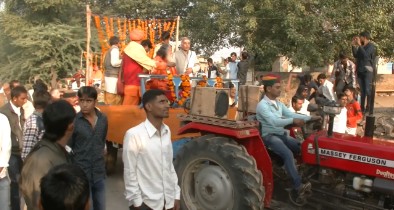 Procession to Shiva Temple, 16 Nov 16
The Yatra (procession) from village Kachraas to Khatu Ashram for the inauguration of the new Shiva temple.
Closest air time:
17:50 - 18:05 (9 Dec 16)
Video added:
16th Nov 2016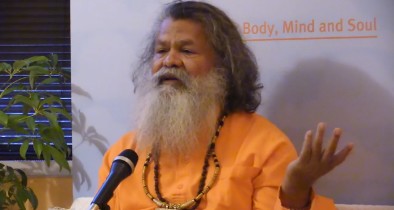 Cosmic energy, 29 Sep 16
Evening satsang with Vishwaguruji from Auckland, New Zealand. Prana means energy, it is the source of our life. There is the more physical aspect of prana such as oxygen, and a finer aspect which is cosmic energy. There are three principles to protect cosmic energy. Vishwaguruji explains how important proper diet is to regenerate cosmic energy and as a prevention of illness.
Closest air time:
20:00 - 21:04 (9 Dec 16)
Video added:
29th Sep 2016

Next Live event
At the moment, there are no live webcasts scheduled.
COMING NEXT
11:15 - 11:38
God is Endless, 25 Apr 16

Evening satsang with Vishwaguruji from Simhasth Kumbha Mela in Ujjain, India. Shiva consciousness and energy is present in the whole Universe. Our being is one with Shiva like a drop of water is one with the ocean. Nothing is without Shiva.
11:45 - 12:33
Learn to renounce, 20 Sep 16

Evening satsang with Vishwaguruji from Atlanta, Georgia, USA. As time is passing we are getting old and feeling inside threatened by this situation, it is not easy to retire. Some people are afraid about the death, or about the way how one will die. We can't avoid this, but it can be very nice. For that we have to change our thoughts and learn to renounce, but not from the good things like freedom, happiness.
12:40 - 13:34
There is prana in every creature, 7 Jul 16

Morning satsang with Vishwaguruji from Summer Retreat in Vep, Hungary. Yoga is an ancient science, for the harmony of body, mind and soul. Following Yoga in Daily Life you will become not only a teacher, but a Master. The world is looking for peace, freedom, spirituality. Our System is authentic yoga, be aware of its value. There are 72 000 nadis in the body and there is a spiritual meaning for each organ. Prana has many aspects to remember.
13:40 - 14:29
Shiva and Parvati, 17 Aug 15

Satsang with Vishwaguruji from JaipurAshram, Rajasthan, India. India is a Holy Land, the home of Divine Incarnations and Gurus. Sanatana Dharma is the God made religion, Guru is the substance of teaching, both are the parts of the reality, stand beyond all cultural borders. Siva balances the Sun and the Moon, on this day we remember on His appearance before Parvati.