HIGHLIGHTS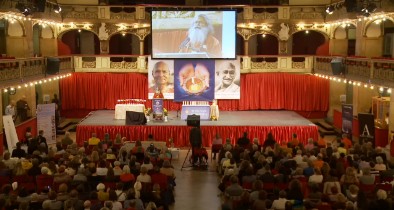 Dawn meditation, 4 Dec 16
Yoga Against Stress and Meditation for Inner Peace: Public lecture of HH Vishwaguru Maheshwarananda, Prague, Czech Republic.
Closest air time:
12:15 - 12:52 (24 Mar 17)
Video added:
17th Mar 2017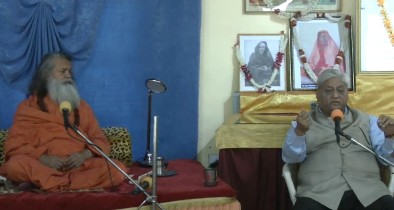 Detachment and Liberation, 12 Mar 17
Satsang from Jadan, Rajasthan, India. Celebration of the Holi festival with Vishwaguruji and invited speakers. Lecture of Sri Gulab Kothari about how to reach moksha, the liberation.
Closest air time:
11:00 - 12:11 (24 Mar 17)
Video added:
12th Mar 2017

Next Live event
At the moment, there are no live webcasts scheduled.
COMING NEXT
1:15 - 1:50
Everything is in your hands, 5 Feb 01

Lecture by Swamiji from Vep, Hungary, February 2001
2:00 - 3:18
Shiv Mahapuran: Shukracharya, 17 May 16

Morning lecture on Shiv Mahapuran from Ujjain with Acharya Rajan Sharma. If we are in trouble, then at that time we are ready to change. This is one edification from the story of Shukracharya who was swallowed by Shiva. Listening this lecture we come to know the signs of approaching death as they are written in Shiv Mahapuran.
3:25 - 4:25
Follow the Dharma, 22 Aug 16

Satsang with Vishwaguru Mahamandaleshwar Paramhans Swami Maheshwarananda, Strilky Ashram, Czech Republic. Karma will not leave anyone free, even if we are not able to realize. Vishwaguruji explains why Raja Yoga starts with ten principles of Yama and Niyama, inner and outer disciplines.
4:30 - 4:42
Yoga in Daily Life leads to good health, 10 Feb 17

Public lecture with Vishwaguruji from Prachatice, Czech Republic. Yoga in Daily Life is a scientific system. We can avoid health problems if we continuously practice yoga. Healthy food is also important. We should not kill animals, for many reasons.