Discovering harmony and peace
Morning practice with Vishwaguruji from Rijeka, Croatia.
Up next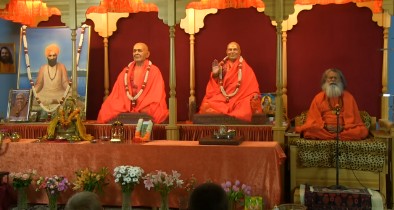 Rama and Hanuman
0:00 - 1:16
|
From:
11 Apr 2017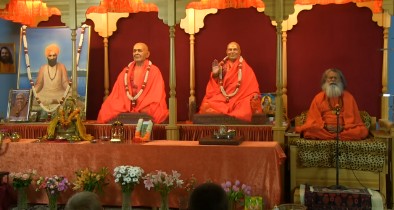 Satsang from Guruji Ashram, Vienna, Austria. The Moon has a great influence on Earth. Full moon is the symbol of completeness. Hanuman was always sitting at the holy feet of Srí Rama in virasan (hero pose) and was ready to serve Him. His love to Srí Rama was very strong. Vishwaguruji tells stories about Hanuman and Rama, so that we can learn from them.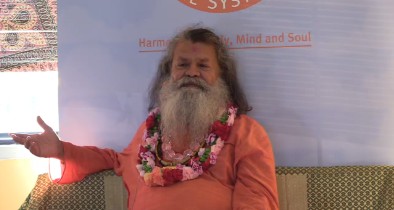 Harmonizing the layers of our being
1:20 - 2:25
|
From:
28 Jan 2018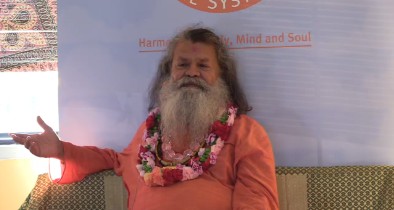 Evening satsang with Vishwaguruji from Auckland, New Zealand. There are five layers or bodies (kosha) of our being: the physical body, the energy body, the mind, knowledge and desire. We are able to balance and harmonize these functions by practising yoga regularly.Vishwaguruji explains Brahmari Pranayama and leads a short meditation.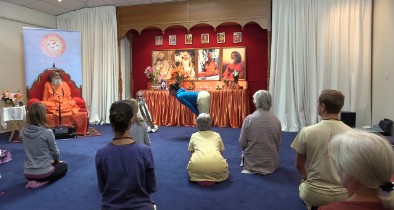 Stress comes from emotional problems
2:30 - 3:47
|
From:
2 Feb 2018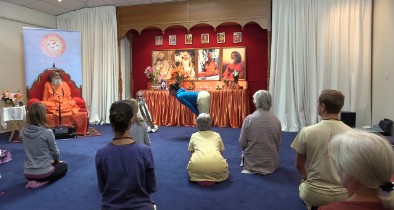 Morning satsang with Vishwaguruji from Wellington, New Zealand. Yoga means life. Stress comes from emotional problems. We need proper education and it is possible to get it in the lap of the mother. Removing stress and renewing energies of the body is possiblethrough practicing yoga.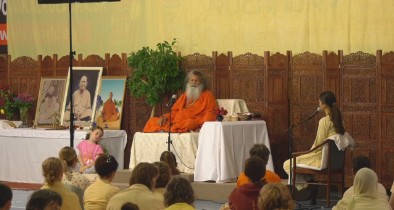 The Pranas
3:55 - 4:39
|
From:
18 Jun 2017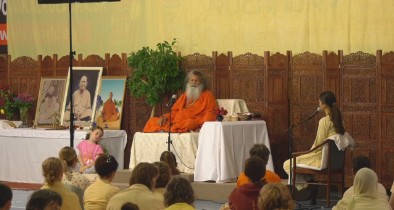 Morning satsang with Vishwaguruji from Bratislava, Slovak Republic. Vishwaguruji explains how the ten Pranas are functioning in the body. Chemicals are slowly killing us if we are continuously using them. Practice pranayama and yoga, follow a vegetarian and organic diet, and do daily duties with a relaxed body and mind.