I am Bliss
Evening satsang with Vishwaguruji including practice from Prachatice.
Up next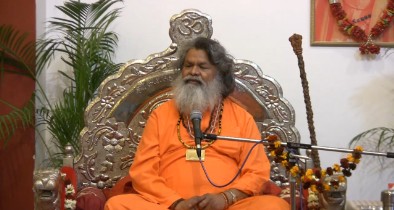 The roots of the parampara
23:30 - 23:53
|
From:
10 Jan 2016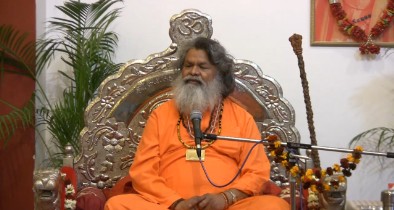 Evening satsang with Vishwaguruji from Jaipur. If you are the citizen of India, Indian embassy will help you when you are abroad. If you do not belong to one parampara, you are lost. A spiritual follower follows one master, who is also a disciple of a master. Vishwaguruji gives some information about the origin of Sri Alakhpuriji Siddha Peeth Parampara.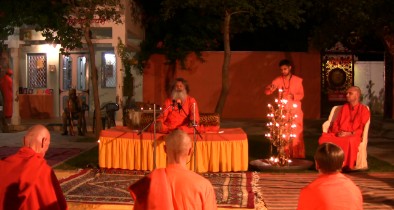 Message of the Deepak
0:00 - 0:30
|
From:
12 Nov 2015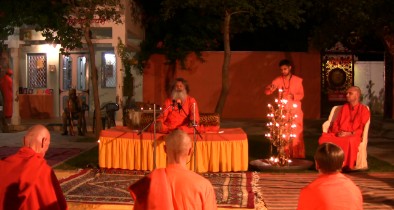 Evening satsang from Jadan Ashram, Rajasthan, India. The candle flame (deepak) means Brahman, the light of love. This light destroys the darkness, the negative intellect. Diwali is not only for one day. Nature is beautiful in every day; it's the thoughts that are changing.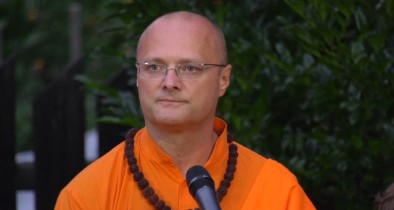 Our practice is very important
0:35 - 1:37
|
From:
16 Aug 2017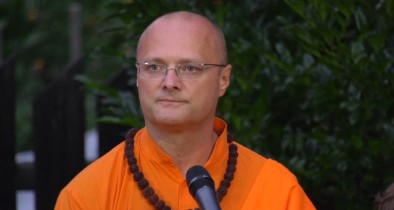 Vishwaguruji`s evening Satsang at Strilky Ashram, Czech Republic. Lecture of Mahamandaleshwar Swami Vivekpuriji. Seminar with Vishwaguruji is another step in our life. In Asram the atmosphere is very special. Vishwaguruji explains the Bhajan "Hame he kama Satsang he".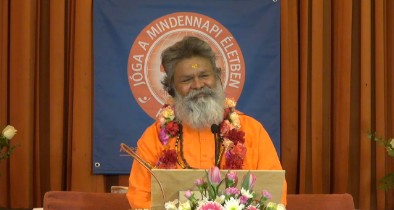 How to reach the aim of your life
1:45 - 2:45
|
From:
10 Apr 2015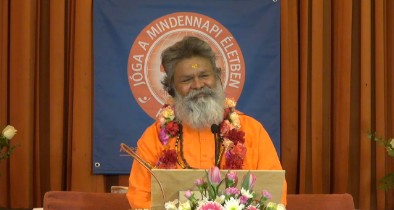 Evening satsang with Vishwagurujii from weekend Yoga Seminar in Vep, Hungary.