The power of Mantras
Morning satsang with Vishwaguruji from Weekend Seminar in Vep, Hungary. Mantras have a strong effect on the elements and the whole of Creation. If you speak nicely to a plant, it will be very happy. Sattvic food is especially important; we shouldn't consume dead bodies (meat), eggs, drugs, alcohol. We have destroyed many things already. Mantra is a purification. There is healing power in the mantras, sounds, colors, and natural environment. Chanting mantras such as the Gayatri Mantra can change our negative thinking as well.
Up next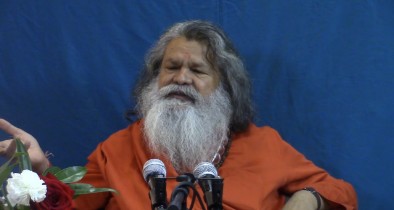 Believe
9:40 - 10:59
|
From:
22 Mar 2019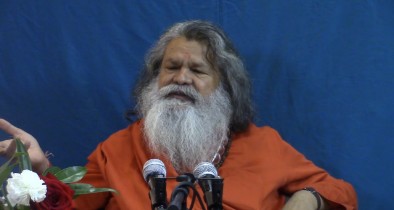 Evening satsang with Vishwaguruji from Vancouver, Canada. Healing power of the mantras. Sooner or later we do believe. God is different for us, but there is only one God. Concentration on the different parts of the body.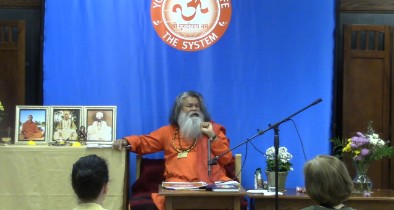 Purify your body from poison
11:05 - 12:19
|
From:
4 Apr 2019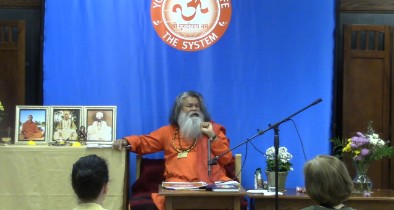 Evening satsang from Garrison, NY, USA. Happiness and unhappiness are within ourselves. Yoga practice helps the unhappiness push down. Death will never leave you alone. The story of a wedding couple who live in misunderstanding for a long time. Tell to everybody sincerely if you made a mistake. Poison can come out now also from the ocean as oil and kill there many living beings. Ujai pranayama can help to purify our visudhi chakra from poison. Story of Vishwaguruji's first visit in America. Difference between ego and respect. Dreaming with white elephant is a good sign. The story of Rama and a dog.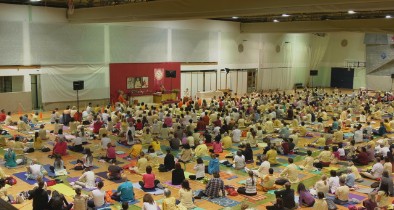 Temptation and contentment
12:25 - 13:19
|
From:
19 May 2018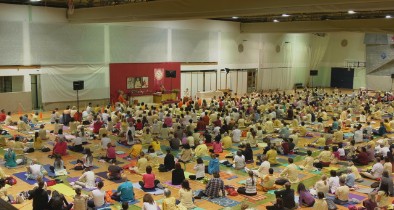 Evening satsang with Vishwaguruji from weekend Yoga Seminar in Maribor, Slovenia. Maya is temptation. Sooner or later it will catch you. You would like to be a yogi or sannyasi. It's not possible to run away from our own shadow. Life and death are walking together. For happiness we need contentment. It comes when the heart is filled with love (prem), with the nectar of immortality.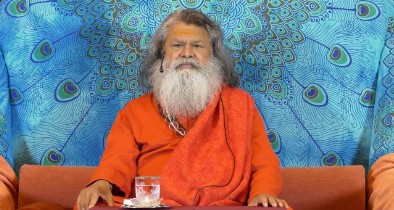 Sri Alakh Puriji
13:25 - 14:42
|
From:
13 Apr 2019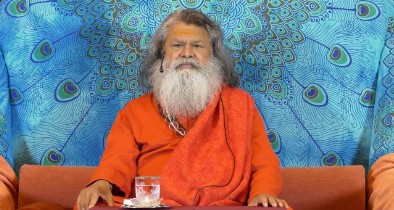 Evening satsang with Vishwaguruji from Vep, Hungary. Himalayan roots of the Yoga in Daily Life. There are great Rishis, they are near to Bhagawan Shiva, Vishnu, and Brahma. Alakh means that we cannot write that name. Giving donation is good for us. Who are we to judge the beggar, we are also not perfect. We can get purification by giving.