Doctors and yogis are similar
Evening satsang with Vishwaguruji from Strilky Ashram, Czech Republic. We all feel love for each other and want to do good things. Our conscious has three statuses alert sleeping and dreaming. Every doctor has the proper knowledge to heal us without any discrimination. Yogi and Guru also do so. There are many good doctors as far as well educated yogis. When we learn yoga the essence is not the personality of the teacher but the path where he leads us. A doctor never says about the other that he is wrong. Yoga is good for all not only for Indian people. In different yoga path, the way is a little different but the aim is the same. Sapta datu (seven minerals) should be proper in our body.
Up next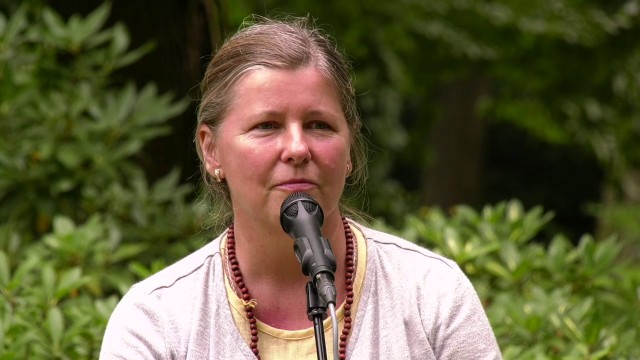 How brings us our fate to yoga
12:05 - 13:10
|
From:
19 Aug 2020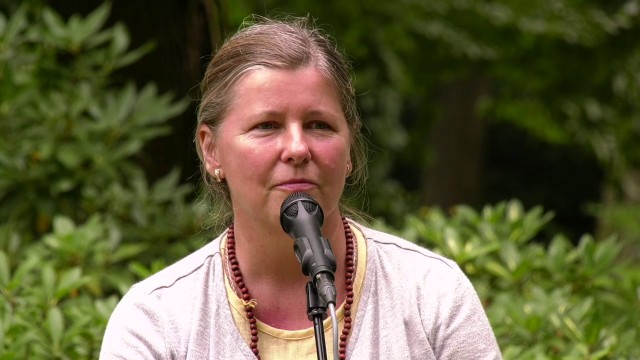 Morning satsang with Vishwaguruji from Strilky, Czech Republic. Amrit Sagar speaks about her experiences of yogic life in the USA. She moved 31 years ago from a little village of Moravia to San Francisco. She had a good life but she had many problems at the same time. She began to think about how to do something good for the world. Amongst strange circumstances, she met with Viswaguruji and became a disciple in New Zealand. She became a yoga teacher and gave a lecture about meditation. After some time she began to found an Ashram in San Francisco. Many yoga centres in the USA teach gymnastics but people try to turn inside there also. Nowadays there are many problems of American society also. In this coronavirus situation, we can transform many things in ourselves. She has many Indian practitioners so she can get much knowledge about Indian culture from them.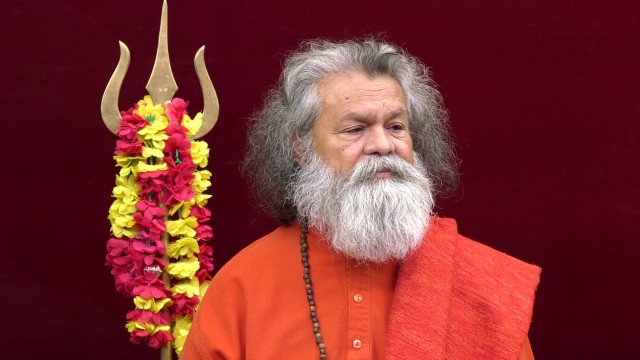 Guru leads the disciple to libration
13:15 - 14:08
|
From:
24 Nov 2020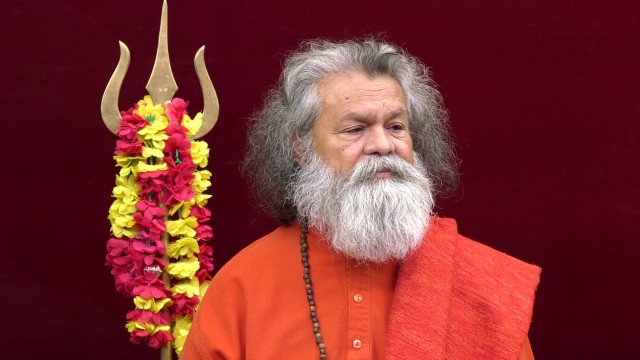 Evening Satsang with Vishwaguruji from Strilky Ashram, Czech Republic. Bhajan singing by an Indian singer. Every creature is in the hands of God. The story about a cruel man and a Swamiji. One day every creature reaches the moksha. Our ego and negative speech, or thoughts are the obstacles in this way. Children like their parents very much, but sometimes they don't get enough love. Give love, education, and attention to the children. Give them some knowledge and not too many toys. Give them good food and speak many things with them and let them play also. The knowledge that the teacher gives to the children is God.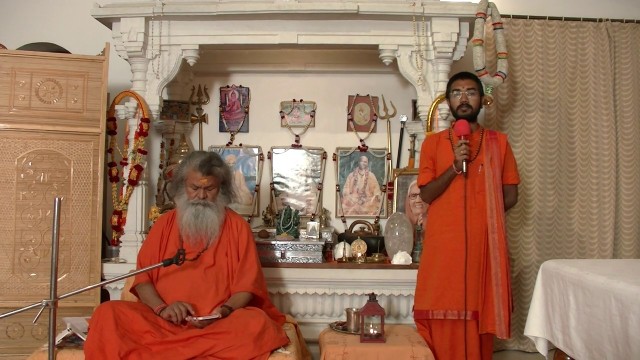 Guru Itself Parabhrama
14:15 - 15:06
|
From:
29 Mar 2020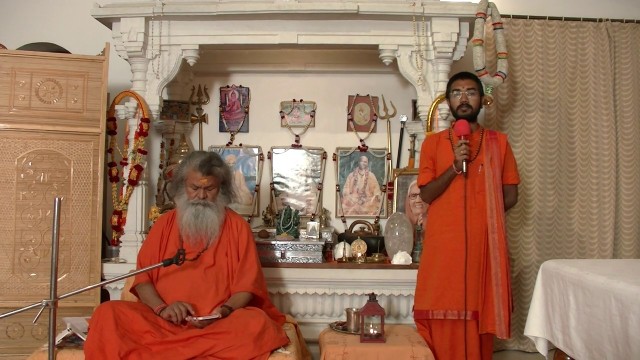 Evening satsang with Vishwaguruji from Jadan Ashram, Rajasthan, India. Swami Avatarpuriji is speaking about the 5th. day of Navratri. The Devi of this day is Skanda Mata Devi. Vishvaguruji tells about the sattvic life. Sattvic life means purity. Karma is the past, present, and future. We are a human, spiritual people will not do negative things, like slaughtering animals. That makes the human as an animal. Negative and positive are always fighting, but our Soul can go towards the light. Nothing is more than the Sadhana, Guru Bhakti. Pray to Gurudev and sing bhajan or Hanuman Chalisa or study the Ramayana.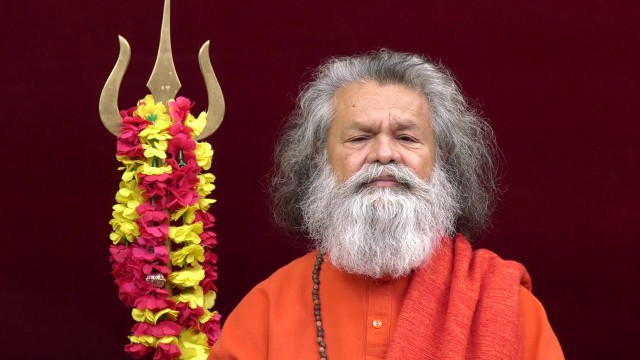 How should we start our day?
15:10 - 15:53
|
From:
23 Nov 2020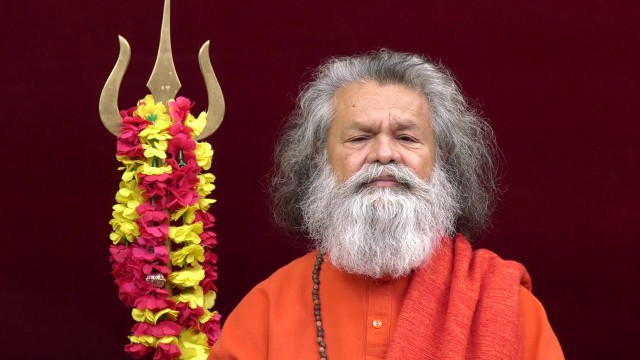 Evening satsang with Vishwaguruji from Strilky Ashram, Czech Republic. Bhajan singing by an Indian singer. Viswaguruji asks everybody to practise one mala to ask that Coronavirus go back. With our prayer we ask God please give health and peace for the whole world. Viswaguruji gives instructions about what should we think and which kind of actions should we do when we wake up in the morning. These actions help to create peace and harmony in the family also. We should feel the power to do something for others. If you are happy and peace everybody around you feels so.