I am bliss
Evening satsang with Vishwaguruji from Prachatice, Czech Republic. Yoga in Daily Life is designed for the well-being of the human; and we also have to develop love for all creatures. The human mind, intellect and consciousness are not pure. We should omit the hidden ego to reach the bliss and joy called ananda. Don't break the mala of good relations because of one worldly temptation; liberate your Self and love all.
Up next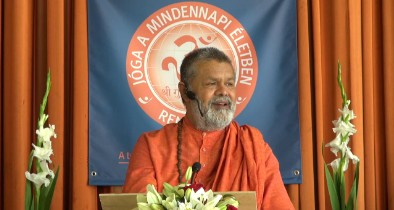 Help Without Selfishness
18:55 - 19:42
|
From:
4 Jul 2014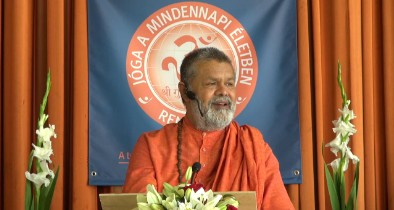 Morning Satsang from Vep. There are many ways to help, but it is advisable to think over two things. Firstly we should know our limits also in doing good things, and secondly we should help without being selfish and giving judgment. Pray for well being of every creature.
Live webcast from Ljubljana
19:30 - 21:00
|
From:
20 May 2018
Evening satsang with Vishwaguruji from Ljubljana, Slovenia.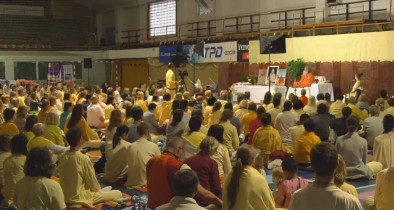 Why do we need purification?
19:50 - 20:51
|
From:
17 Jun 2017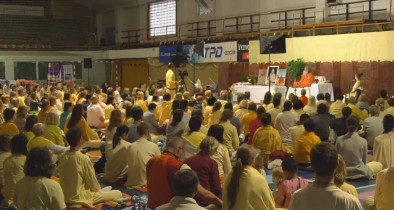 Evening satsang with Vishwaguruji from Bratislava, Slovak Republic. We have been waiting for ages and ages to get the human life. Understand the human life - we are here as a protector of the entire Creation. Vishwaguruji explains that the artificial way of life leads towards illness and suffering. Pranayama helps us to purify and balance our energies.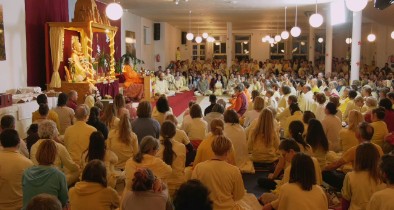 Understand the advice in a good way
20:55 - 21:47
|
From:
1 Apr 2018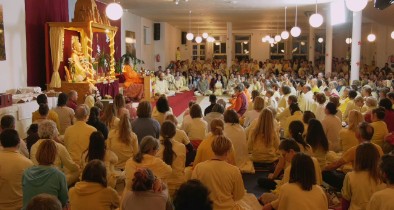 Satsang with Vishwaguru Maheshwarananda, Strilky ashram, Czech Republic. There are different ways to live the life. If someone is not working properly this person will live in the rented apartment for the whole life. With good way of living we will be able to buy a house and live a better life. Vishwaguruji tells the story of the merchant's boy who misunderstood the advices of his father. This is similar between the master and disciple.