Video details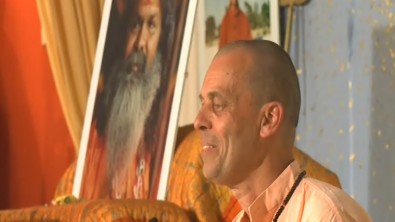 Recorded on: 29 Jun 2011
Resolution: 1024×576
Language: English, Hungarian, Czech/Slovak
Length: 1:22
How to understand the masters training ?
Recorded on: 29 Jun 2011
Satsangis are sharing their own meaningful experiences and chanting beautiful bhajans.
Bhajans are Guruvakyas. They are the perfect expression of the teachings of the Saints.The Guru uses many unconventional ways to train the disciple.The disciple has to figure out what is the meaning in it. Satsang with Swami Gajanand from Strilky Ashram, Czech Republic.