Video details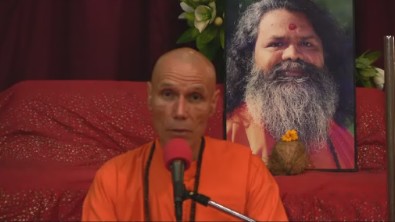 Recorded on: 16 Nov 2011
Resolution: 1024×576
Language: English
Length: 0h 39m
What Is Love?
Recorded on: 16 Nov 2011
Evening satsang with Swami Yogesh Puriji from Jadan Ashram, Rajasthan, India.
When we are full of Love, when we are filled with Love, then there is nothing what we cannot do. We are expanding. We are getting strength. We are radiating happiness. We can move the mountains when we are in Love. We came here as pure Love but due to our karmas, the curtains, the layers of different qualities where added between atman and this physical body. Love is such a power. It is connecting everything together. Satgurudev teaches us the different kinds of Love. He himself is radiating that unconditional Love which our soul knows and we are constantly searching in the life . If we are in the selfish Love, then we are full of expectations. Bhakti is that Love which is selfless and unconditional. It is just giving. That Love is directed to the Master and the ultimate Truth.