Video details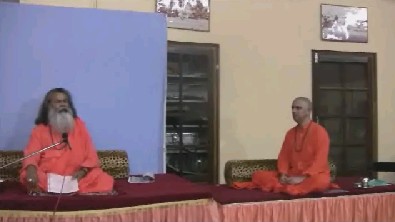 Recorded on: 8 Apr 2012
Resolution: 1024×576
Language: English
Length: 0h 45m
When Will You Fill My Cup Of Love?
Recorded on: 8 Apr 2012
Evening Satsang from Jadan, India.
Swamiji translates one of Holy Guruji's bhajans: Prema ka pyala hari kaba mera bharase - O Lord, when will you fill my cup of love? I am the beggar on your door day and night and I am longing for thy mercy and blessing.- Love without devotion is a selfish love. A selfish love has its limitations. It will disappear one day and die. It is decreasing and creates fear. Real love is increasing and creates fearlessness. We cannot hide pure love because it creates the light of wisdom. Pure love has no borders. If we have that love in our heart, we can protect the nature, the entire environment to get the sustainable development.