Video details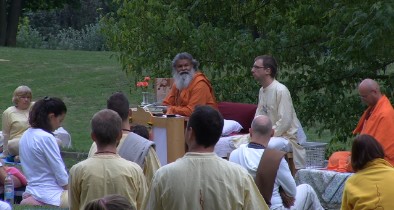 Recorded on: 22 Aug 2015
Resolution: 1920×1080 (Full HD)
Language: English, Czech/Slovak
Length: 0:39
Be the example!
Recorded on: 22 Aug 2015
Lecture by Vishwaguru Mahamandaleshwar Paramhans Swami Maheshwarananda from Strilky Ashram, Czech Republic.
Proper diet and regular practicing is essential for yoga teachers, to inspire their students as well as to keep good health. We should be able to digest the immense amount of artificial foods which are destroyed by chemicals - but we should choose to eat organic/bio foods.