Video details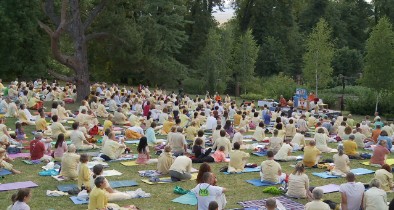 Recorded on: 11 Jul 2016
Resolution: 1920×1080 (Full HD)
Language: English, Czech/Slovak
Length: 1h 27m
The meaning of "Bhajan"
Recorded on: 11 Jul 2016
Satsang with Vishwaguruji Maheshwarananda, Summer Retreat in Strilky Ashram, Czech Republic.
This satsang is about two powerful bhajans written by Holy Guruji (Sri Deep Niranjan Saba Dukha Bhanjan, Om Brahm Shiva Alakh Anadi). Vishwaguruji gives us introduction to different kinds of Samadhis and explains the topic about spiritual poems, bhajans, mantra and bija mantra. Bhajan singing and translation by Swami Gajanandji.