Video details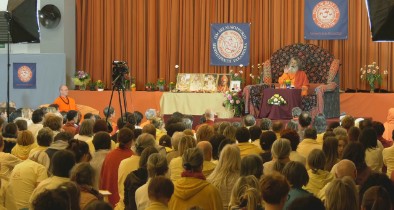 Recorded on: 17 Mar 2018
Resolution: 1920×1080 (Full HD)
Language: English
Length: 1h 03m
How to educate the children?
Recorded on: 17 Mar 2018
Evening satsang with Vishwaguruji from Vep, Hungary.
If there is no time for the children, they are searching for some kind of other education. They can meet with a bad society which will destroy them even more. It is good for the water to flow that will remain clean. However, when water is very deep, it shouldn't move. It's good to take more natural medicines.