Video details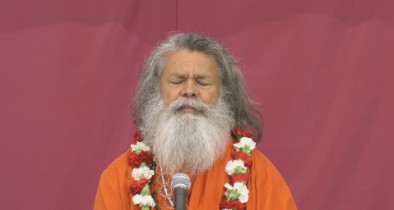 Recorded on: 13 Apr 2018
Resolution: 1920×1080
Language: English
Length: 1h 05m
How can we save our health?
Recorded on: 13 Apr 2018
Evening satsang with Vishwaguruji from Martin, Slovakia.
The first happiness is good health. Through practicing yoga, we can achieve the highest consciousness. Humans have lost their human quality. Karma is action-reaction. There is a cycle of coming and going. One has to have strong will power. We have to go straight forward. Yoga tells you to learn for yourself how to live your life. Within you is an ocean of joy. We want to liberate our soul. We can support our body to keep healthy. For your good health, trust your exercises and have control over your diet.