Video details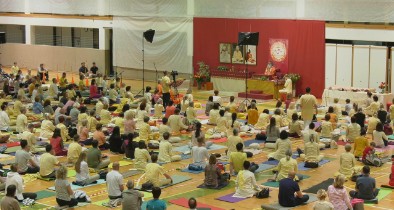 Recorded on: 18 May 2018
Resolution: 3840×2160 (4k)
Language: English, Slovenian
Length: 0h 55m
What is the most precious thing in life?
Recorded on: 18 May 2018
Evening satsang with Vishwaguruji from weekend Yoga Seminar in Maribor, Slovenia.
The most precious thing in life is good health. Yoga is designed for physical, mental, social and spiritual health. Religion means: realize your relation to God. In Kaliyuga there are different religions, but there is only one God. He, who has manifestated Itself and is maintaining the harmony between devic and ashuri shakti (positive and negative energies). Holy Guruji said: enter the kingdom of God through the gate of sacrifice. We have different problems and we are struggling continously.