Video details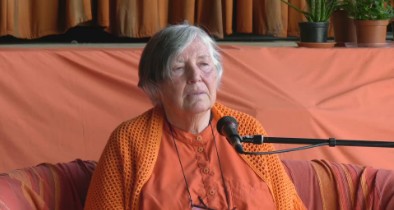 Recorded on: 1 Jul 2018
Resolution: 1920×1080
Language: English, Hungarian
Length: 0h 45m
What have you done for others?
Recorded on: 1 Jul 2018
Lecture by Sadhvi Shanti from Summer Yoga Camp in Vep, Hungary.
We are climbing to the top of the mountain step by step. To follow the path is very important. At the end of your life, God will ask: "what have you done for others?" There are many things in nature that we can use for our spiritual development. The tree is always ready to accept.