Video details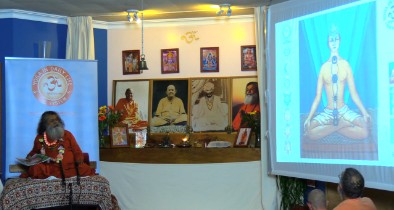 Recorded on: 6 Mar 2019
Resolution: 1280×720
Language: English
Length: 1h 11m
Where can we see God?
Recorded on: 6 Mar 2019
Evening satsang with Vishwaguruji from Raumati Ashram, New Zealand.
Sometimes certain animals are more loyal than man. Sometimes God also disappointed with us. In Vedic time there was only one religion. A story about God and the bamboo. God sometimes cut our ego. A story about the atheist alpinist and God. God is within us and in every creature. A story about the music band and the villagers. The soul is equally in the whole body. Our whole body is covered with nerves. We can not control our tongue. Chakras are balancing the energy in our body with the help of pranayama. Many health problems come from improper nourishment and from swallowing negative things. Learn to forgive and can speak "I'm sorry".