Video details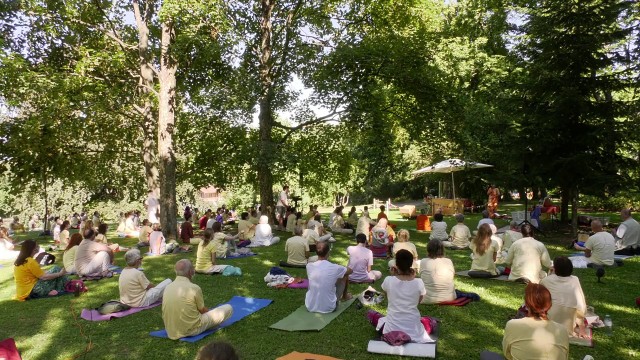 Recorded on: 22 Aug 2020
Resolution: 1920×1080 (Full HD)
Language: English, Czech/Slovak
Length: 1h 32m
Don't be proud!
Recorded on: 22 Aug 2020
Morning satsang with Vishwaguruji from Strilky Ashram, Czech Republic.
Those who are content always happy. The main quality of the Saint is inner peace. Without Gurudev, our sadhana is just nothing. The life of Sri Ganeshji, why he has an elephant head. Intellect and all the wealth always with Ganeshji. Humbleness, kindness, being peaceful is important for us. We, humans, have different qualities and education. Animals also making a house, like birds are making a beautiful nest with natural air condition. The story of the bird and monkey.