Video details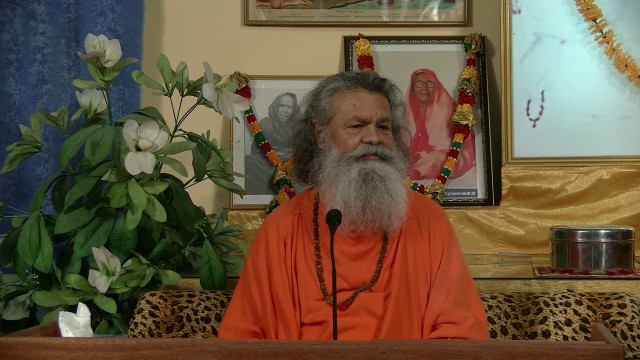 Recorded on: 29 Apr 2021
Resolution: 1920×1080 (Full HD)
Language: English
Length: 1h 04m
Who will be the successor?
Recorded on: 29 Apr 2021
Evening satsang with Vishwaguruji from Jadan Ashram, Rajasthan, India.
The story about a farmer who wanted to have rain and ask God to give it. Mother and father know how to care for a child. In the last some decades everything is spoiled. This corona disease doesn't come from nature. So it is very difficult to control. We have no enough power to take off this decease so we ask Devpuriji Alakhpuriji and Mahaprabhuji to help us. The story about an old pandit who saw in his childhood how Devpuriji recovered his leg from a wound. Many saints from the Himalayas take care of us. Grinding seeds with a stone may become powder but some of them remain unhurt. We should have a very powerful vajra nadi. We should always clean our body and mind. We have to be humble and kind. The first guru is the mother then the father then the teachers and then the spiritual Guru. The short story about Balmiki who wrote Ramayana in the Sanskrit language. There are two kinds of disciples.