Video details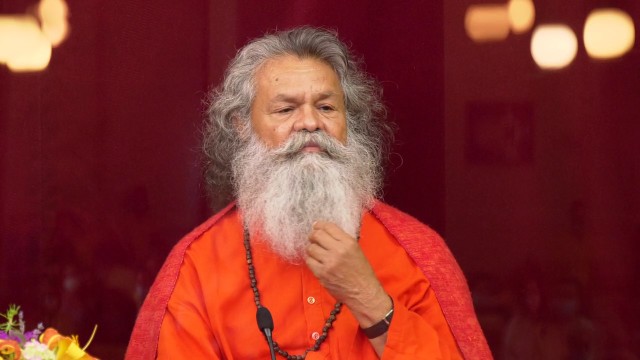 Recorded on: 6 Aug 2021
Resolution: 3840×2160 (4k)
Language: English, Czech/Slovak
Length: 0h 46m
How did creation begin?
Recorded on: 6 Aug 2021
Evening satsang with Vishwaguruji from Strilky Ashram, Czech Republic.
We came to Strilky from different places but we arrived at one place. There are very many things in yoga. We go in every path. To do good things is also yoga. Yoga is also unity with God. Bhagwan Siva came from Parbrahma Paramatma. Siva contains all the five elements and so came yoga. The five elements create life. Every creature has to eat. Life eats the life. Slowly earth came from the ocean. Humans have more and more intelligence. Real humans don't kill each other and animals. Now we eat fruits vegetables. To kill a living life and eat them is a sin. There is dharma and adharma. Buddha was very careful not to kill any creatures. He shared the food that he got with animals also. The story of a princess who was very much devoted to Buddha. Immortal is the name of that person who has very much knowledge.