Video details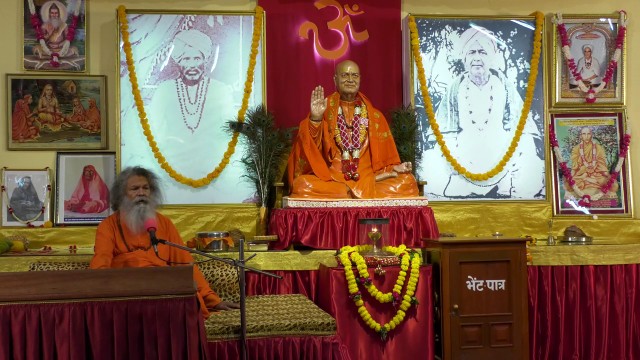 Recorded on: 27 Oct 2021
Resolution: 1920×1080 (Full HD)
Language: English, Hindi
Length: 0h 51m
What does Sanatana Dharma mean?
Recorded on: 27 Oct 2021
Evening satsang with Vishwaguruji from Jadan Ashram, Rajasthan, India.
Lecture about Sanatana Dharma. by Acaryaji. Simple and clear explanation of many expressions and processes connecting to Sanatana Dharma and to the Hindu philosophy. Chanting mantras by one of Vishwagurujis youngest Indian followers. Swami Madhuram speaks about consciousness and how to realize atma in us and how he became sanatani. Swami Premanand speaks about the deep meaning of Divali. Bhajan singing.