Video details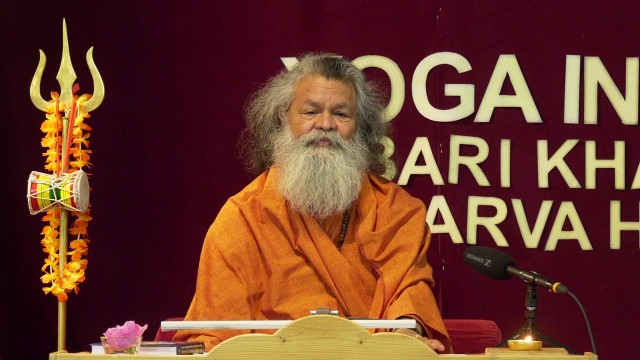 Recorded on: 18 Jun 2022
Resolution: 1920×1080 (Full HD)
Language: English, Czech/Slovak
Length: 0h 42m
How did Yoga in Daily Life begin in Europe?
Recorded on: 18 Jun 2022
Evening satsang with Vishwaguruji from Strilky Ashram, Czech Republic.
When Vishwaguruji in his young age first time arrived in Europe very few people heard about yoga and many people ate meat. At that time Vishwaguruji went back to India. But some Austrian people invite him again to come to Europe. The story of Vishwaguruji's first visit tö Czechoslovakia. Many Czech people are with Vishwaguruji from that time till now. The story of a grandmother in Czechoslovakia who didn't want that her grandchild becomes a vegetarian. Satsang bhajans and prayer were also very new for people at that time. We have to take care of our family. At that time people prayed before eating but now they do not.