Video details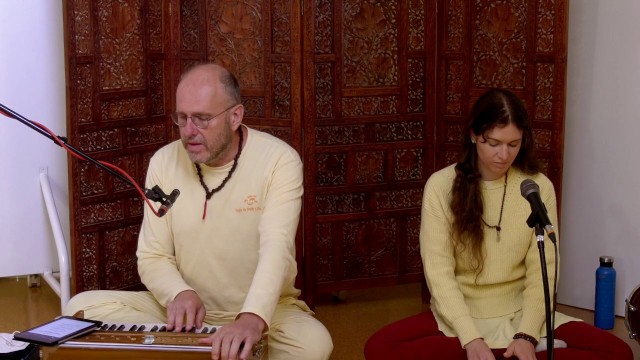 Recorded on: 28 Jul 2022
Resolution: 1920×1080 (Full HD)
Language: English
Length: 1h 06m
What is spirituality?
Recorded on: 28 Jul 2022
Evening satsang with Vishwaguruji from Vienna Ashram, Austria.
We are all like the bird that thirsts and longs for raindrops from the sky. We are the same. We have the longing, but we have not yet got what we want. We want to achieve good things. Even if we have something negative in our hearts, we will get over it one day. Without practice we will not reach our goal. This also means meditation, concentration, karma yoga, not just physical exercises.