Video details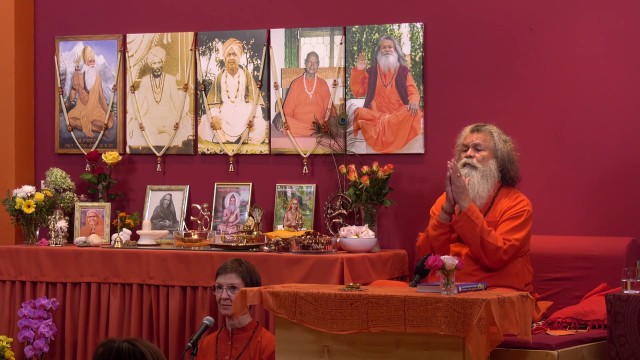 Recorded on: 26 Nov 2022
Resolution: 3840×2160 (4k)
Language: English
Length: 0h 51m
Never give up!
Recorded on: 26 Nov 2022
Evening satsang with Vishwaguruji from Villach, Austria.
I remember something. Once Holy Guruji gave a lecture and told a story. More and more people and animals came into the little house to avoid the cold. The host preferred to go out himself so that people seeking shelter could go in. Eventually, miraculously, there was enough room for everyone. That's how we are today. The story of the little ant who wouldn't give up on his journey up the tree with food. We must practice the same way.