Video details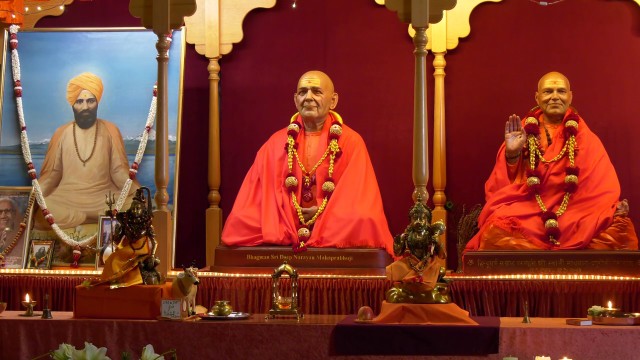 Recorded on: 6 Dec 2022
Resolution: 1920×1080 (Full HD)
Language: English
Length: 0h 45m
How did Vishwaguruji get the vision of Alakhpuriji?
Recorded on: 6 Dec 2022
Evening satsang with Vishwaguruji from Vienna, Austria.
Himalaya is a very spiritual place. Sadwi Shanti searched and found Alakhpuriji's place in the Himalayas. Vishwaguruji also went to the Himalayas to see Alakhpuriji's cave. Many people went with him to see God. The story of Vishwaguruji's visit to the Himalayas at Alakhpuriji's cave. The story of the death of Mataji. The story of Nandadevi who was the disciple of Alakhpuriji and the river Alakananda. When we come together we can get the energy of all our great Masters.