Video details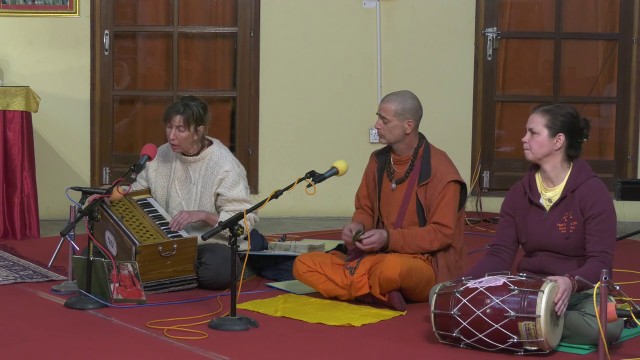 Recorded on: 1 Feb 2023
Resolution: 1920×1080 (Full HD)
Language: English
Length: 0h 38m
How to sing bhajans?
Recorded on: 1 Feb 2023
Evening satsang with Vishwaguruji from Jadan Ashram, Rajasthan, India.
You all sing the bhajans very well but you should sing them a little bit like the Indians do. Singing the Yogi Jano Ki Yoga Nindra bhajan. Besides singing, it is also very good to know the meaning of the bhajan.