European
Practical guide to meditation (8/11)
20:30 - 22:31 (121 min)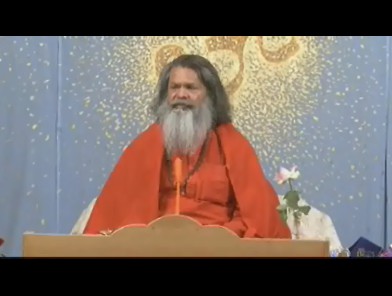 Webcast of evening satsang from Strilky, Czech Republic.
Only Guru can change our destiny
22:35 - 23:29 (54 min)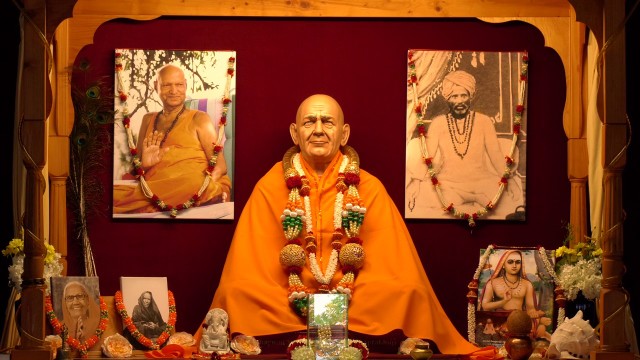 Morning satsang with Vishwaguruji from Strilky Ashram, Czech Republic. Karma is only one. Karma is only there if we give seva. The story of Ravana his daughter and her husband. With negative speaking, we get double of negative karma of the other person. Destiny is coming from karma. We can't change our destiny but Guru can change it. Our destiny is written in our palms and in our soles.
We get everything from God
23:35 - 0:28 (53 min)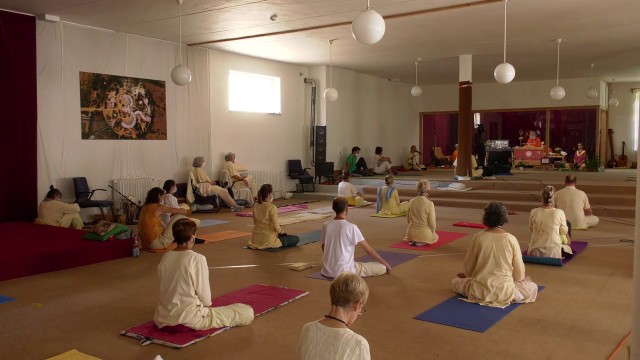 Morning satsang with Vishwaguruji from Strilky Ashram, Czech Republic. Children are very disciplined during the programs because their parents educated them towards spirituality. Vishwaguruji teaches many generations of yoga people. Sri Devpuriji appeared in some places at the same time. Holiguruji told many stories to Visheówaguruji in his childhood about Devpuriji and Mahaprabuji. Vishwaguruji realized the prediction of Devpuriji. We don't know where the seed will grow. Reading holy books every day new knowledge comes. The story of an Indian man who issued a newspaper in India and travelled with Viwshwaguruji in Europe. Knowledge takes the human healthy and happy. We should give further the knowledge of our forefathers to our children. The first university was in India. There were very many books but Muslims burnt them. God gives eating everybody in the world. Little more information about the first university in the world was in India.
American
Karma and destiny
20:55 - 21:48 (53 min)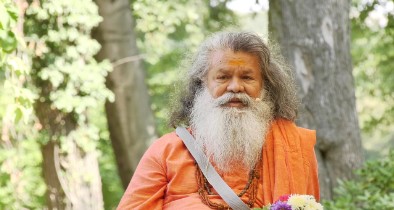 Morning satsang with Vishwaguruji from Strilky Ashram, Czech Republic. Nobody is immortal on this Earth. Yamaraja is the king of death. When the soul has to depart, Yamaraja appears. The heart is connected to the soul. While the heart beats, life is still there. Anything we are doing is counted as karma. Love each and every entity if not more, then at least as much as yourself.
Proudness
21:55 - 22:47 (52 min)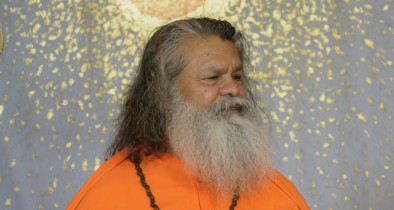 Satsang with Vishwaguru Maheshwarananda, Strilky ashram, Czech Republic.
Om Ashram
22:50 - 22:59 (9 min)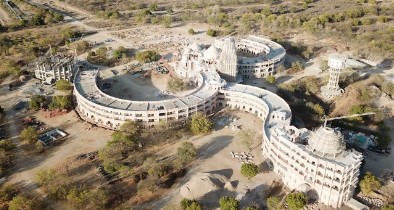 Om Ashram Information
Around the world - World peace in your hands
23:00 - 23:03 (3 min)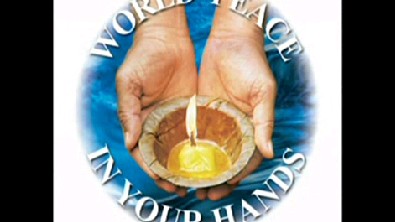 Story about powerful message of Yoga in Daily Life: Peace is in your hands, Inner peace for world peace
Around the world - World Peace Conference, Prague 2016 (5/11)
23:10 - 23:17 (7 min)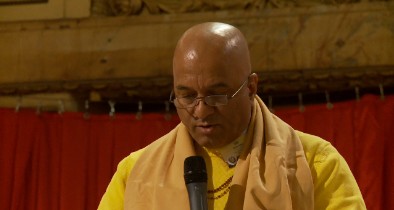 Yoga in Daily Life – A Path to Non-Violence and World Peace: World Peace Conference, Prague, Czech Republic.
Spiritual message of ancient India
23:25 - 0:29 (64 min)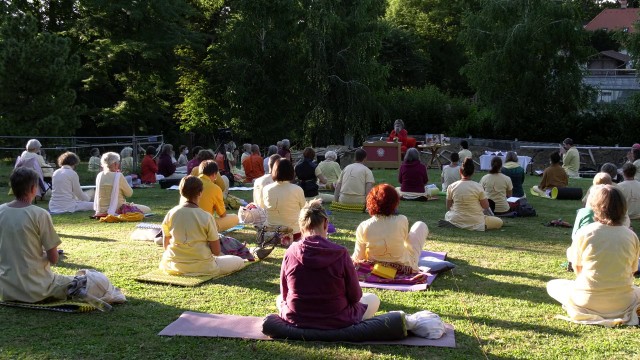 Evening satsang with Vishwaguruji from Strilky Ashram, Czech Republic Many years ago many yogis male or female did a very serious sadhana and were like real saints. There are buddhists and jainas also in India. They live also very spiritual life. Jainas have very strict customs for eating and drinking. Their lifestyle is also very interesting. They protect life in every aspect. The story of an old jaina master who was very friendly with Mahaprabhuji Holiguruji and Vishwaguruji also. Jaina people sometimes take a short visit in the Jadan Ashram. Buddhas also live a very spiritual life. Shankaracharya was sanatana. We also follow this path but all are very good. Pushpa tells some words about the story of the ancient Nalanda university in India. Swami Madhuram said some words about Gurukul and about how to behave spiritual people in the world.
Australian
What Guru Purnima means?
21:15 - 22:05 (50 min)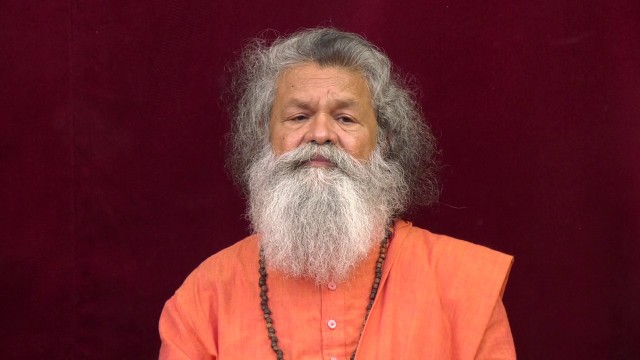 Evening satsang with Vishwaguruji from Strilky Ashram, Czech Republic. Guru is above Brahma Visnu and Siva. They also fall down before the Guru. we all are disciples and try to go to the path of the Guru. Guru is who gives us some knowledge. A satguru never tells himself that he is satguru. The real Guru is above God. As long as we are in our physical body we should surrender to God. Holiguruji gave a duty to Vishwaguruji to give everything to everybody and help them if they come to him. Vishwaguruji is equally for all of us. We have to respect and help all swamis. Everyone can become sanyas but from that time they have to be out of the family should work and practise and follow the Gurus instructions. If you are a sanyas you should respect your special dress which is a symbol. An orange dress is like skin. Gurupurnima is a completely full moon. Satguru is that Guru who passed away. Stick is also a symbol. On Gurupurnima day every disciple should worship their Guru. Mahaprabhuji's stat
There is nothing higher than the Guru
22:10 - 22:53 (43 min)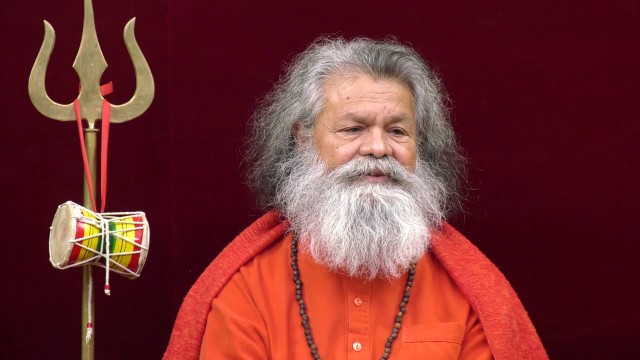 Evening satsang with Vishwaguruji from Strilky Ashram, Czech Republic. Translation of the prayer from the verse "Rama, Krishna Se Kon Bare". God is only one, but this God is within every cell of the body. Rama and Krishna also bow down to their Gurus. Quality is more important than the position. Don't be jealous. Guru makes nectar from the poison.
Yoga is for tho whole world
23:00 - 23:43 (43 min)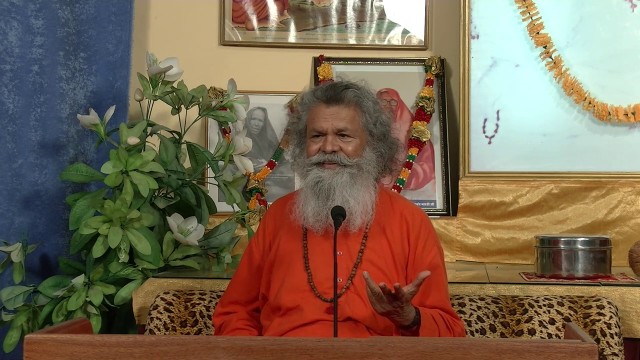 Evening satsang with Vishaguruji from Jadan Ashram, Rajasthan, India. There are many chemicals in our food and our water. It is the cause of many diseases. Yoga is for the whole world. Yoga is for the whole body. In many places in the world, people practise Bari Khatu Pranam. We should practise it regularly and systematically. We should also practise bhramari pranayam. The story about how was the teaching in the school when Vishwaguruji was a child. Indian people should use their mother tongue.
Dharma danda
23:50 - 0:33 (43 min)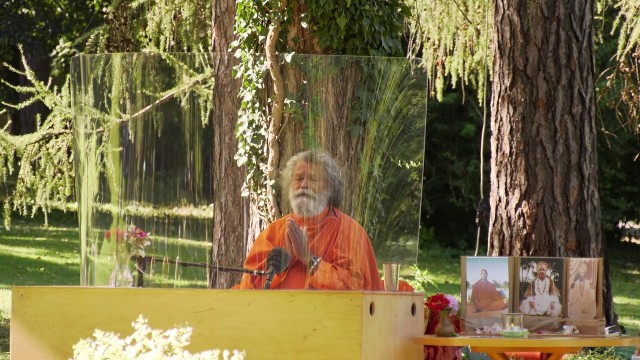 Morning satsang with Vishwaguruji from Strilky Ashram, Czech Republic. In the seminar, people learn many things inside and outside also. The ancient time people were very spiritual. At that time kings also followed their dharma. The crown in their head means that they were for the whole country. If you protect the dharma, dharma will protect you. Sometimes Gurudev warns kings to his dharma with a dharma danda. We also learn about our dharma and respect that. In Christianity, the shepherd has that danda. Mahamandaleshwars also have a danda that is dharma danda. Danda is a stick. There are principals which are very important. In Hunógary there are special dogs who protect the sheep.