European
Darshan of Sri Alakhpuriji
22:35 - 23:53 (78 min)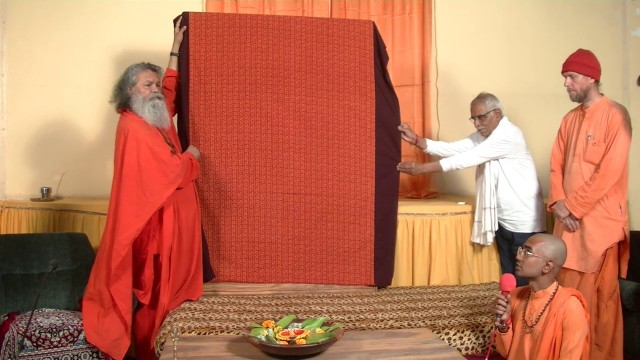 Evening satsang with Vishwaguruji from Jadan Ashram, Rajasthan, India. The good qualities lead to development and health, while anger, hate, gossiping, and confused deeds lead to destruction. Doing certain movements as exercise is not enough. Singing bhajans including "Sataguru Alakhpuriji Avo". The first worship of the picture of Sri Alakhpuriji. The picture was painted according to the visions and guidance of Srí Vishwaguruji.
American
Around the world - Practice in Ukraine
23:00 - 23:50 (50 min)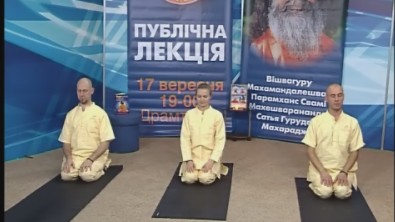 Yoga excercise in Ukrain.
Go back to nature
23:55 - 0:52 (57 min)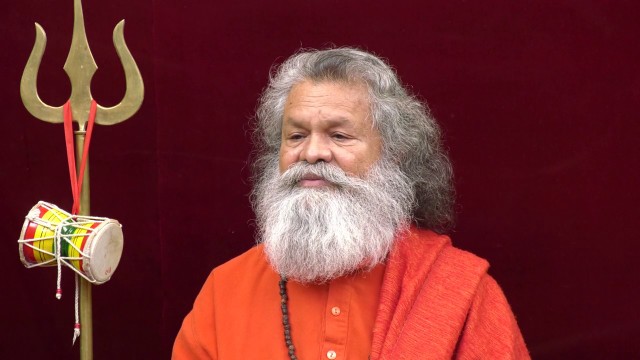 Evening satsang with Vishwaguruji from Strilky Ashram, Czech Republic. Nowadays there are many natural catastrophes in the world. Much chemical material in the fields and the water causes the death of animals. We use unnatural things for our skin too. We use some kinds of things which contain eggs. The direction of our science is mostly wrong. So we suffer very much. We get many deceases in this way. In India, people go towards natural things. Modern technology creates many unnatural situations and things in our life. There are many problems with our teeth. We can use the babul plant to improve our health. Viswaguruji demonstrates an effective way of cleaning teeth without a brush. A short cartoon film about children practicing Bari Khatu pranam.
Australian
We are here only temporarily
23:25 - 0:18 (53 min)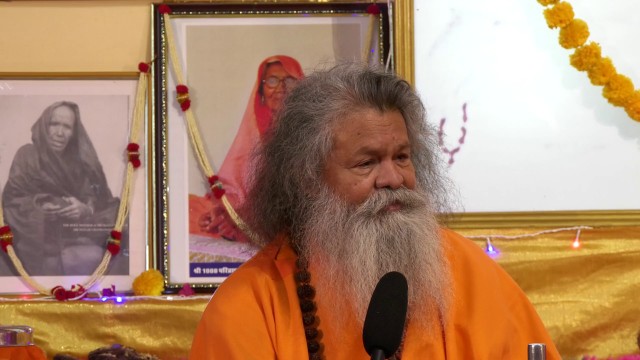 Evening satsang with Vishwaguruji from Jadan Ashram, Rajasthan, India. We came from cosmic. We are born from God. Nowadays there are many problems in families between parents and children or between brothers and sisters. God said to humans that we should love everyone and all other creatures also. The story of Siva and a rakshasa who wanted to learn to dance. We are here in our life only temporary. We should be in the present time. The story of three bhaktas from Gujarat who want to go to the Ganga. After death, everybody goes to one God. Bhajan singing.