Live as a human
Evening satsang with Vishwaguruji from Strilky Ashram, Czech Republic. Many children don't want to stay in the country and by living far from home lost the love to the parents. In this modern life, separation takes place. It is a big difference when the family remains together. Explanation of how to start and continue a day properly. After this life, our body will become ash, but Atma will continue the journey. We should eat peacefully, food is God, wasting food is not good. Holy Guruji sad to Mahaprabhuji: please let me be in the cosmic with you. I need only the dust from your holy feet. This means the Guru.
Up next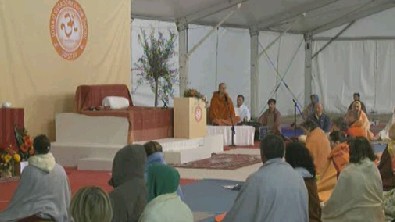 Morning Yoga practice, Umag, Croatia (6/9)
18:00 - 19:56
|
From:
30 Sep 2010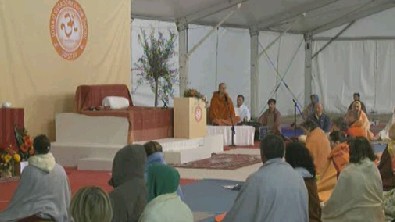 Morning Yoga practice from the international Yoga retreat Umag, Croatia on 30th of September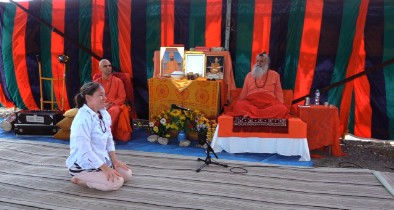 Advaita
20:00 - 20:57
|
From:
2 Mar 2019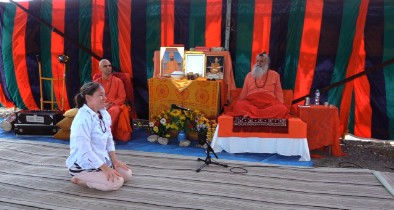 Evening satsang with Vishwaguruji from Yoga retreat in Dungog, Australia. There are 64 different kinds of kriyas but it was chosen only a few of them for Yoga in Daily Life. The teaching of the Masters says that the quality of the Jivatama, Atma and Paramatma is the same. That called non-duality, Advaita. Practicing Asanas.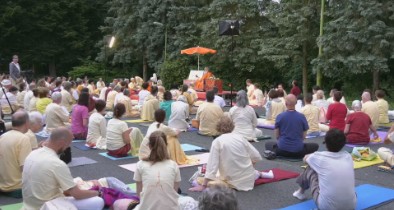 Live natural life
21:05 - 21:47
|
From:
3 Jul 2019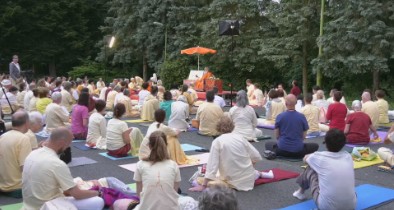 Evening satsang from Yoga Summer retreat in Vep, Hungary. There are three kinds of chakras. The physical, energic and spiritual level. Alcohol and poison also can be good as medicine for a limited time. Poison can kill us or can save our life. Poison, alcohol, and Kam Denu cow was among the fourteen jewels when the ocean was churning. Ayurveda is originated from the amrit. Ayurveda is life and nature. Don't take any chemical things, use natural things. Learn to cook. We should know which vegetables how to cook with which spices. We need very much pranayama and movement. In the chakras, every petal has its energy.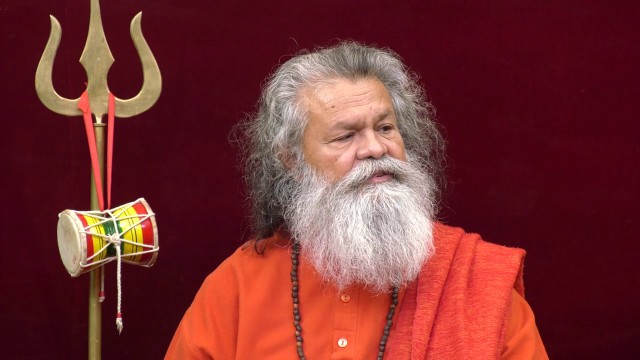 The sound of Bhramari is always with us
21:55 - 22:40
|
From:
16 Feb 2021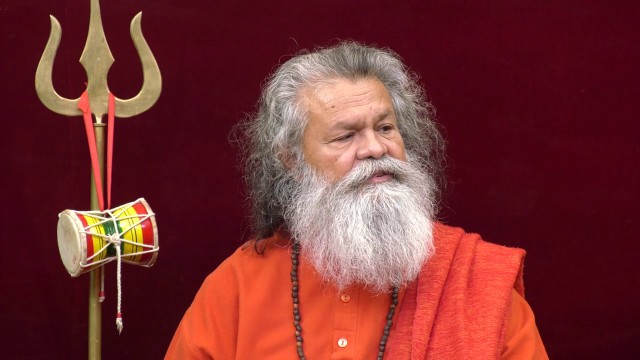 Evening Satsang with Vishwaguruji from Strilky Ashram, Czech Republic. Sounds are beyond that what we can understand. Parabrahma is the sound. In all our tattvas there is the resonance. There are five principles Siva Vishnu Sarasvati Brahma and the Guru. Guru is the resonance of the oneness. Sound creates the form of the universe. The sound of bhramari is going high to the Cosmic. Brahmari pranayam can purify us with its resonance. The vibration of bhramari remains with us after death also. Singing is also bhramari. Do not collect too many things in the end you will lose everything. When we die we should release everything. The story about Vishwaguruji's and a very old sadhu in Fiji. Life eats life but humans Shouldn't because there is God in them. The story about an old vegetarian lady who ate tomatoes and became very ill. Explanation of a part of a bhajan Sadhana Chara.