We are here only temporarily
Evening satsang with Vishwaguruji from Jadan Ashram, Rajasthan, India. We came from cosmic. We are born from God. Nowadays there are many problems in families between parents and children or between brothers and sisters. God said to humans that we should love everyone and all other creatures also. The story of Siva and a rakshasa who wanted to learn to dance. We are here in our life only temporary. We should be in the present time. The story of three bhaktas from Gujarat who want to go to the Ganga. After death, everybody goes to one God. Bhajan singing.
Up next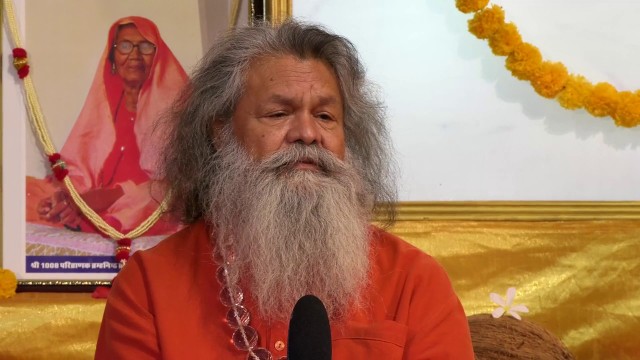 We must be in unity
0:25 - 1:19
|
From:
20 Dec 2021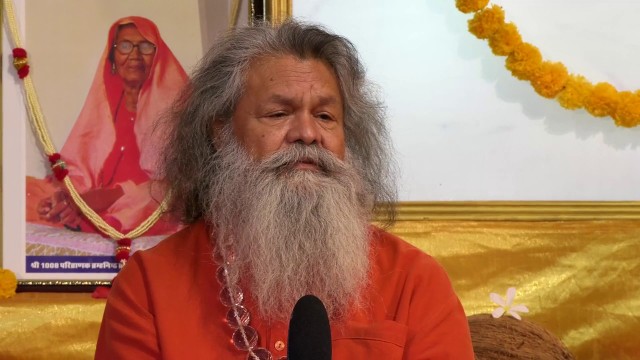 Evening satsang from Jadan Ashram, Rajasthan, India. We need to remain peaceful, and for that we need good, clean food. Many medicines contain substances derived from animals, but this should be avoided. Practitioners of Yoga in Daily Life all over the world live very clean lives, so they are less affected by the Coronavirus. Unfortunately, polluted food causes cancer, from which much suffering arises. We have to be one, because the reality described in our books is also one. This is Sanatana Dharma. Mahamandaleshwar Swami Gyaneshwarpuri's talk on the ancient scriptures.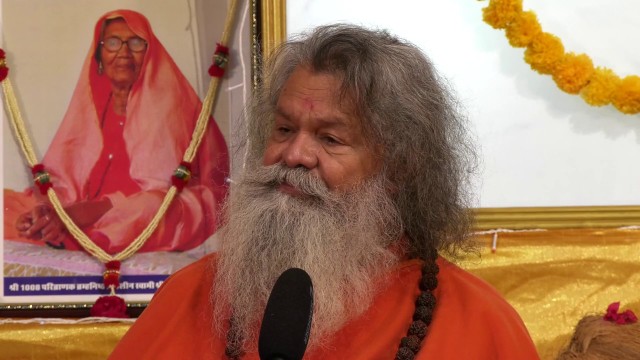 People are very good all over the world
1:25 - 2:00
|
From:
2 Jan 2022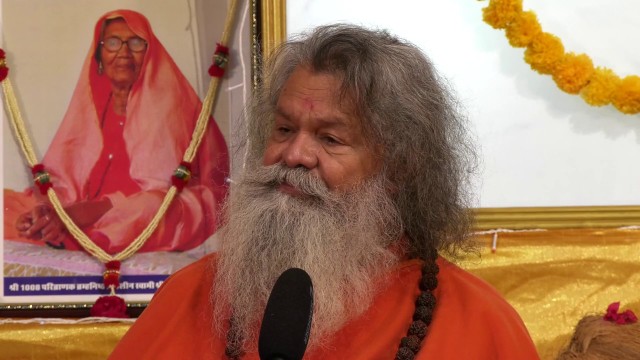 Evening satsang with Vishwaguruji from Jadan Ashram, Rajasthan, India. Many people celebrated the new year all over the world. Muslim people and children also every day four times pray to God. They are very good people and they believe in God. American Indian people also do very beautiful ceremonies with their pipes. African people are also very good. Chinees and Japanese people are also very good. Australian inhabitants went there from South India. It is very important not to kill any creatures. People in the world have different ceremonies to reach God but the aim is the same for all of them. Animals humans and trees are the same.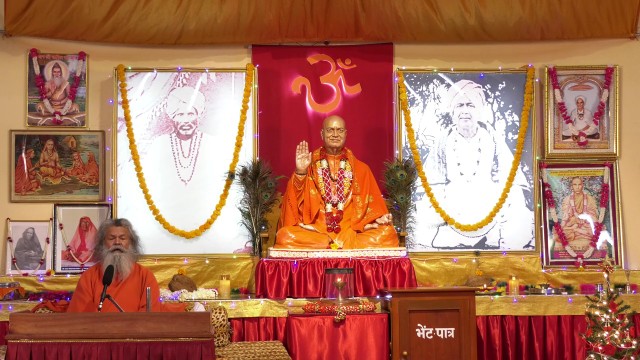 Be happy and feel oneness
2:05 - 2:47
|
From:
3 Jan 2022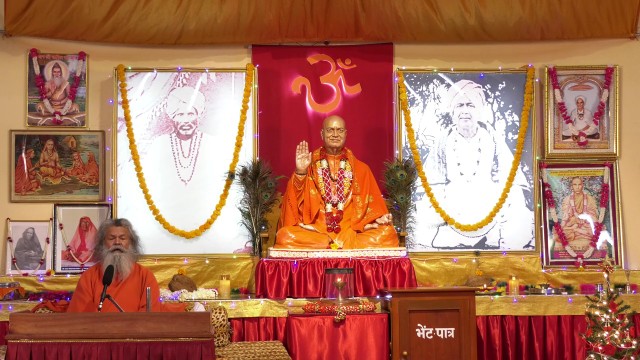 Evening satsang with Viswhaguruji from Jadan Ashram, Rajasthan, India. One day we will be completely in oneness. There will not be this and that. So we should be good for everyone. But many times we are fighting. They don't realize to become one. Humans have more problems than others. Hindus have many festivals to think of God. Be happy every day and every year deep in your heart. Everything is changing the wheels are rolling. Bhajan singing.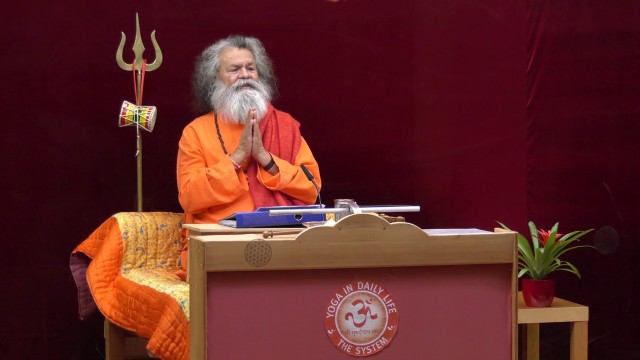 Be positive and forget about bad things
2:55 - 3:51
|
From:
15 Jan 2021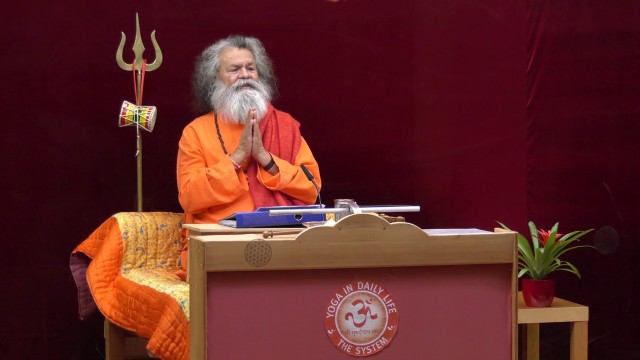 vening Satsang with Vishwaguruji from Strilky Ashram, Czech Republic. It is a big mistake to tell negative words to others. The gods of all religions are seeing everyone and everything. We should say only good things. If somebody gives wrong for you don't give it back to him. The story about a young prince who wanted to see God. Many goodhearted people are not religious. We shouldn't be jealous at all because it means fire. Our eyes show what kind of thoughts are in us. Explanation of two passages of the second part of our evening prayer. A story about the great Indian poet Rabindranath Tagore. During meditation never turn your eyeballs up.