Manas and family life
Evening satsang from Strilky Ashram, Czech Republic. Sri Gulabji is speaking about the mind and manomaya kosha. Maya itself is desire. There are four segments in the human life. In 25 years of family life, shakti comes as a dream. Modern education is not taking care of manas and soul, so the spiritual and emotional part of our phenomenon are not benefitted. It's not easy to keep good relations when body and intellect are too strong. If we control the manas, every action of the life becomes puja - worship. Vishwaguruji explains a poem: everybody is thinking that my path is the best. The word 'sect' comes from 'sector', without negative meaning. Hindu people mostly show great mercy on others.
Up next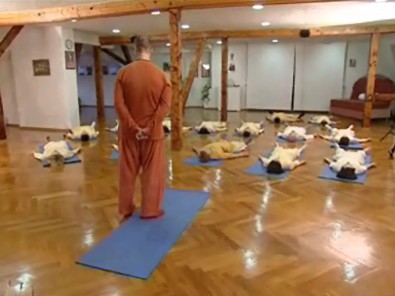 Around the world - Yoga Class of Level 6, Zagreb
5:00 - 6:01
|
From:
22 Jan 2011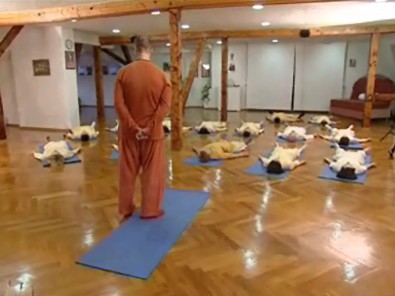 Yoga in Daily Life Class of Level 6 at Sri Devpuriji Ashram, Zagreb, Croatia.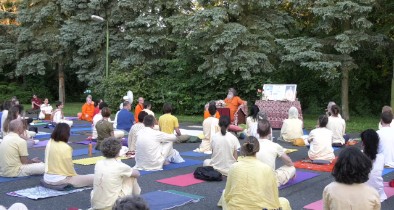 The message of the three monkeys
6:05 - 7:11
|
From:
25 Jun 2019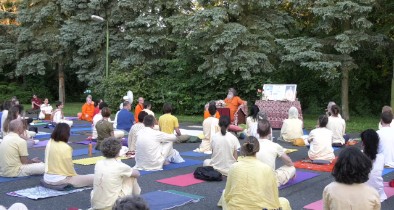 Evening satsang from Yoga Summer retreat in Vep, Hungary. Where there is life, there is Atma too. Life is everywhere and we should respect any form of life. After this life, we are going to get another body, according to our deeds have been done previously. Vishwaguruji explains the meaning of the statue of the three monkeys. There is jealousy behind many criticisms.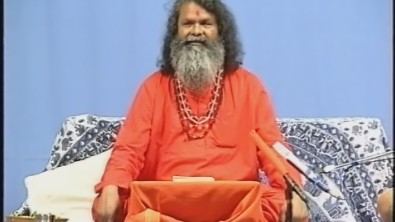 We are cosmic travelers
7:15 - 7:53
|
From:
12 Sep 2000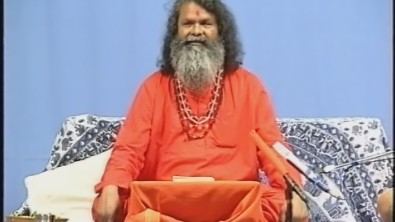 Lecture by Swamiji from Umag, Croatia, September 2000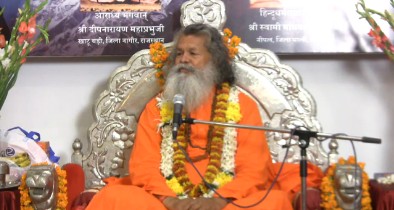 Being a human
8:00 - 8:31
|
From:
10 Aug 2018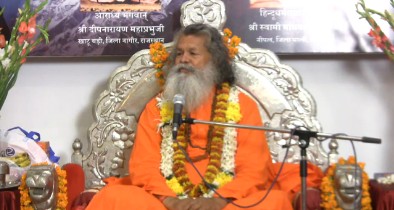 Evening satsang with Vishwaguruji from Jaipur Ashram, Rajasthan, India. Jaipur Ashram was established by our Beloved Satgurudev, Holy Guruji. Jaipur is the city of wisdom and culture, and it celebrates many many festivals. We are fortunate ones who have the human body. The human has an intellect. Ancient rishis (sages) gave certain regulations for what humans should do. God knows everything about our qualities and behavior.