Don't change the Master
Morning satsang with Vishwaguruji from Melbourne, Australia. There are three kinds of life in the water the earth and the air. Medicines that we get for our psychical illnesses are not good because they come from outside. Yoga is a science of Humans. We are travelling in space very speedy and we have a rest here on Earth. Who are we? Where are we in the body? We should reach self-realization. Yoga in Daily Life is a system building one step to the other. We are one and we are divided. We have only one mather so we should have only one Master. You are a diamond and the Master will clean you. We can understand ourselves through meditation. Vajra nadi is balancing our bodies. Sahasrar chakra is like a Sun. Kapalabhati and bhastrika are good for the thyroid gland. When we die our soul goes out very quickly and easily across ten doors.
Up next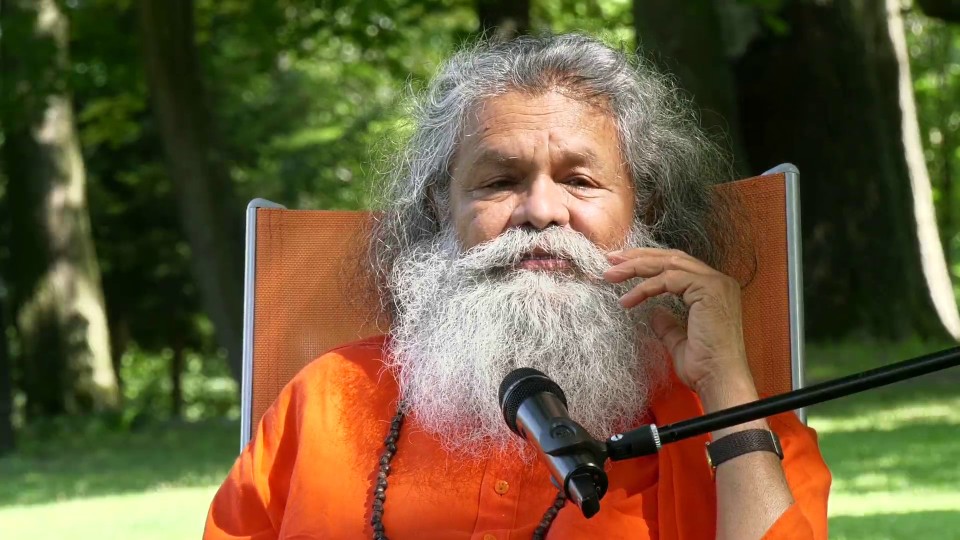 Karma Yoga
13:15 - 13:49
|
From:
12 Aug 2021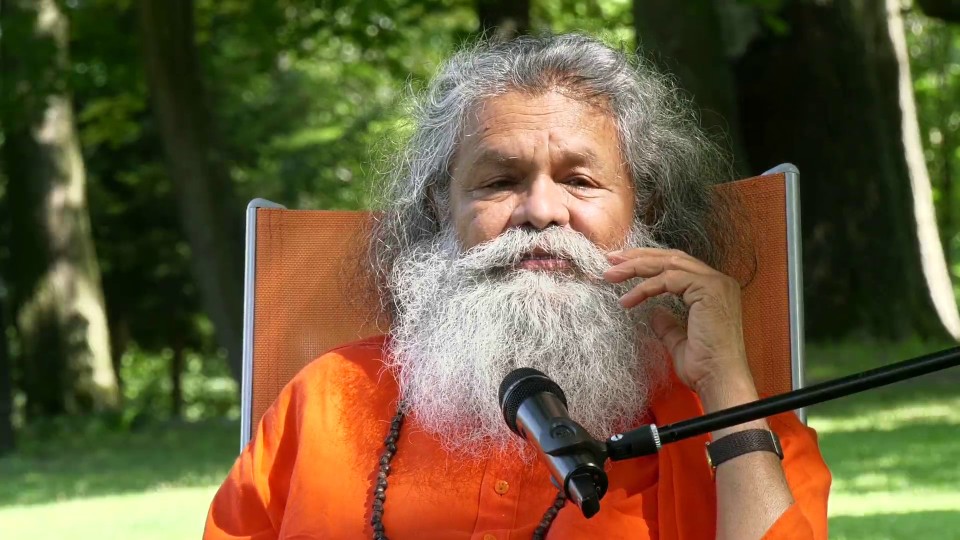 Morning satsang with Vishwaguruji from Strilky Ashram, Czech Republic. The Bhagavad Gita says that yoga is fulfilled through work. Doing something good or bad is also karma. God has given us to be born in this human form. We have to act in such a way that we attain cosmic light. Practising Asana and Brahmari pranayama.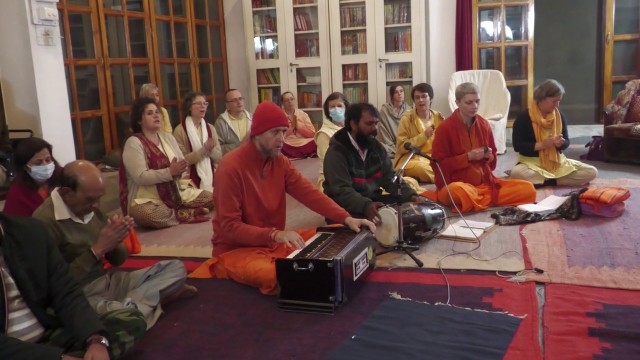 Remain in the boat
13:55 - 15:11
|
From:
15 Dec 2021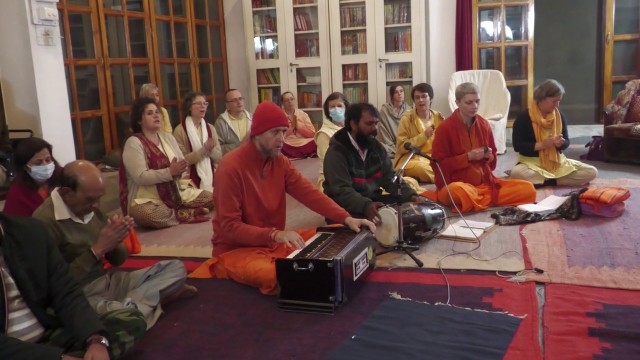 Evening satsang from Jaipur Ashram, Rajasthan, India. Bhajan singing. The story of a bird who was travelling in a boat in the ocean. Humans are also in a symbolic boat to cross the ocean of life. Sometimes people also lost that boat and don't know what to do. Only Gurudev can bring us to the shore. Every Guru is very good but we should have only one who will lead us to God. Have we ever seen God? Our God is in our heart which is our Atma. Remain where you are. During meditation as we can go deeper and deeper in ourselves, we are closer and closer to God. Practising one-minute meditation to reach our hearts. Every morning we should be thankful that we were born as a human and show respect to our Earth and water. We shouldn't kill any creatures. Mala is very important. Explanation of the influence of bhramari pranayama.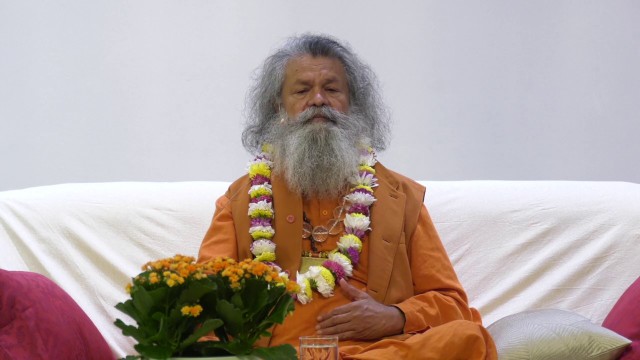 The relation between humans and God
15:15 - 16:35
|
From:
7 Oct 2021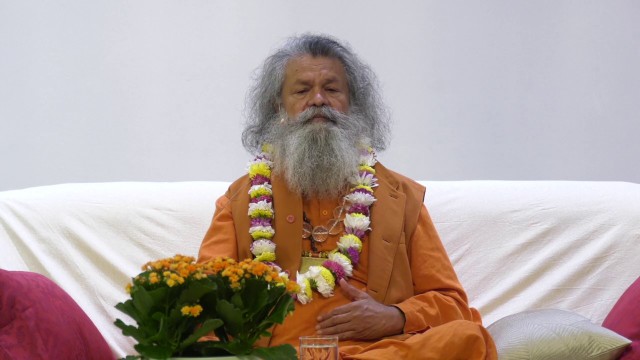 Evening satsang with Vishwaguruji from Split, Croatia. We must respect all elderly people. There is only one God. On the other hand, we are all gods. Water is the same in our bodies and in the ocean. Water can be clean or polluted, but it is still the same water. The impact of good words and negative actions can be far reaching. So we should be very soft. When we die, we all pass through the same door and we move on based on our actions.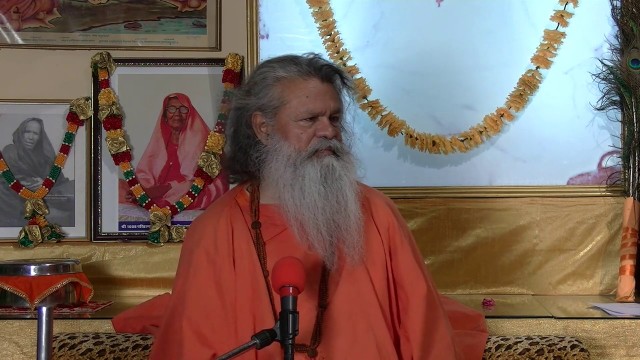 Bindu Chakra
16:40 - 17:52
|
From:
23 Apr 2020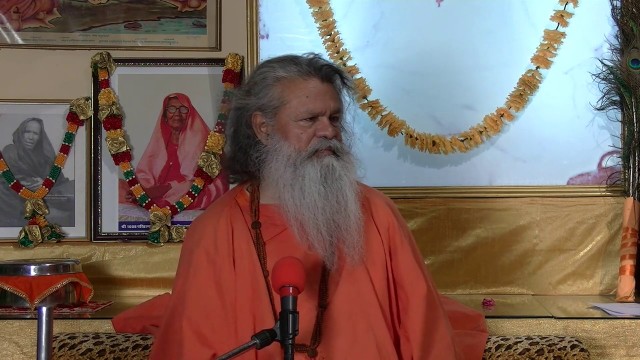 Evening satsang with Vishwaguruji from Jadan Ashram, Rajasthan, India. There are three kinds of disciple. The best quality is when the disciple quickly follows Gurudev with Bhakti. Bindu and Sahasrar are close to each other at the top of the head. The completeness comes only from Guru Kripa it can't be achieved within some months. The first meeting between Holy Guruji and Vishwaguruji. Vishwaguruji is telling how he met Sri Bodhanandaji. Guru and his disciples are like one family.