We need real dedication
Evening Satsang with Vishwaguruji from Jadan Ashram, Rajasthan, India. There are two kinds of people living separately or in the family. Orange dress means renunciation. The story about two brothers one of them was studied and the other lived a spiritual life alone in a forest. There are two kinds of bhava. One is where there is some wish and the other has no wish. Birds know that there is their child in the eggs. Swami Haripuri speaks about his daily life and his spiritual experiences in different Ashrams.
Up next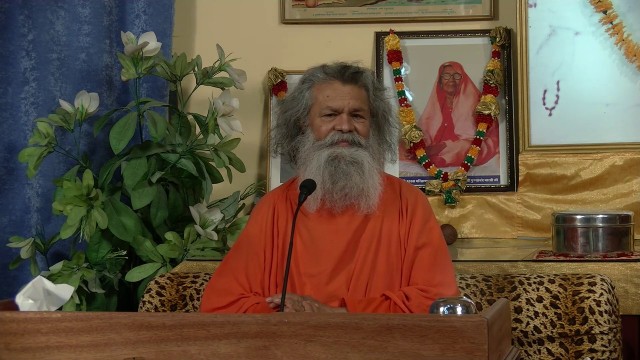 Guru and disciple
22:50 - 23:22
|
From:
3 May 2021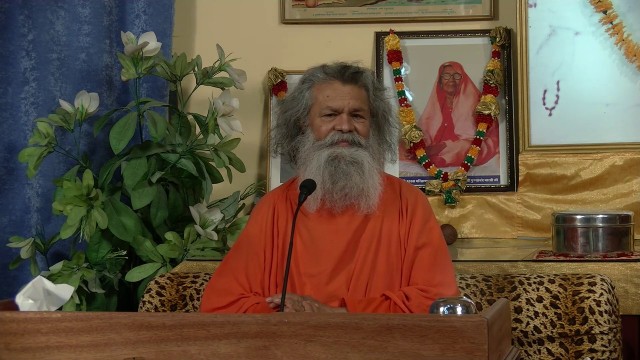 Evening satsang with Vishwaguruji from Jadan Ashram, Rajasthan, India. Guru kripa is a blessing that is more powerful than anything. When somebody dies who was near us he or she will live further in our heart. Satagurudev is in every bhaktas heart. Only one satagurudev can be for a person. Gulabji speaks about the Guru and the disciples and the connection between them.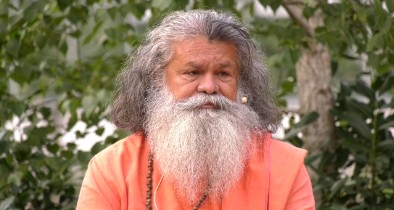 Purify your body and eat proper food
23:30 - 0:27
|
From:
20 Aug 2018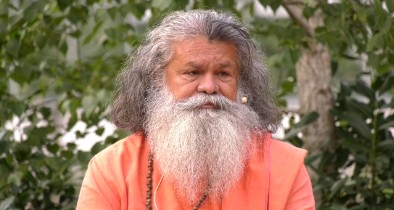 Evening satsang from Strilky Ashram, Czech Republic. Kriya Anusthana regenerates our body like kaya kalapa, and supports our spirituality. Our body needs tolerance. People who eat meat have problems with their joints and their memory. Eat pure ghee instead of butter. Every product of a cow is very good, except the meat, if she is a healthy and happy cow. One in all and all in one, only the cultures are different. By following kaya kalapa principles and techniques, all the organs will be very healthy.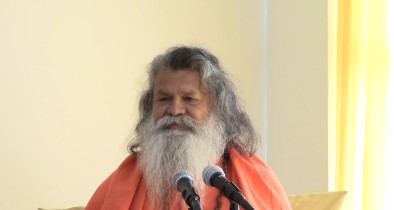 How cosmic energy is circulating in our body
0:35 - 1:16
|
From:
18 Feb 2018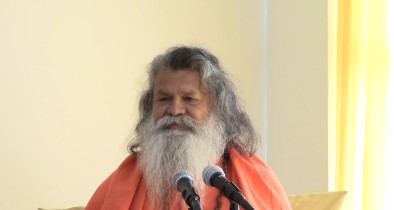 Morning program with Vishwaguruji in Vancouver, Canada. Agnisara kriya awakens the light in our body. This light is the light of the Sun. The light reflecting in our eyes. The petals of chakras are letters which symbolize resonance of the Chakras. The sound of the Sun is AUM. Position of chakras and nadis in the body. Vajra means iron. Vajrasana is a balanced powerful position. Patanjali's sutras are very good for us to know what yoga is.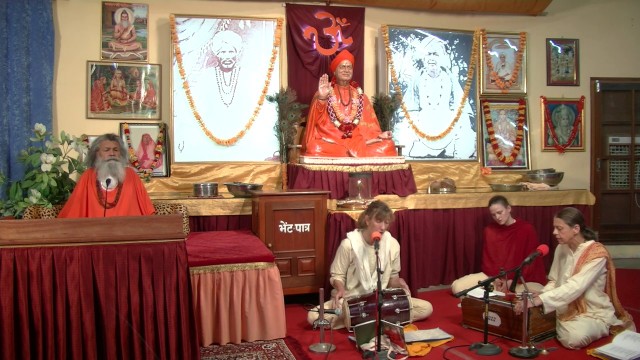 The thread of the Mala
1:20 - 2:11
|
From:
27 Apr 2021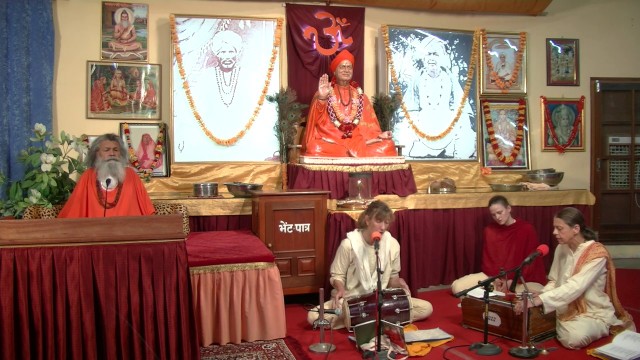 Evening satsang with Vishwaguruji from Jadan Ashram, Rajasthan, India. The thread in our mala is Gurudev. That is our sankalpa our wish to follow. In the satya yuga there was only one God. Your desires will fulfill till you don't break the thread. We should hold our promise. If somebody comes to our house and w give him salt and bread till that time we have a positive connection with each other. The story about Vishwaguruji when he lost his Mala in an airplane. If you fast it should be fasting. Bhajan singing.