Atma is in every creature
Morning satsang with Vishwaguruji from Strilky Ashram, Czech Republic. There are different ways of how to become a king. Yoga in Daily Life brings all teachings of yoga, which is above the religion. To become one with the cosmic self is part of the yoga. Knowledge is limited, a human should never think that we are the best.
Up next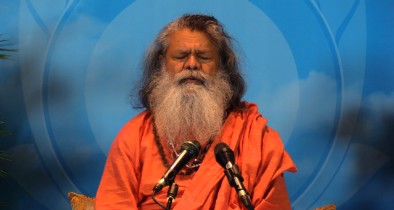 The qualities of Vishuddhi Chakra
0:05 - 1:25
|
From:
23 Feb 2019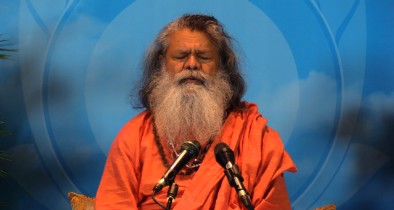 Live webcast with Vishwaguruji from Brisbane Ashram, Australia. Awakening of the Kundalini does not take place on the physical level. It means the awakening of consciousness. We are going to become one with all, like different forms of water are in oneness in the ocean. Vishwaguruji explains the ancient text about churning of the ocean by Devas and Ashuras. Sometimes we catch something nice, but there could be negative energy hidden in it, like greed. Vishuddhi Chakra and thyroid problems are often connected with negative thinking.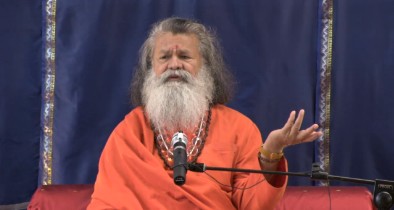 The completness of our being
1:30 - 2:41
|
From:
25 Mar 2018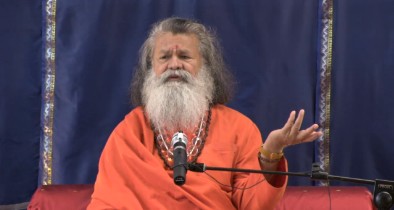 Morning satsang with Vishwaguruji from London, UK. Are you ready to go to the eternal light and space with the body? We have to understand that our being in this world is complete. Emotions are covering our pure soul, the Atma. We shall understand the karma as well. Karma means action, movement. Space itself is moving, and the energy is moving.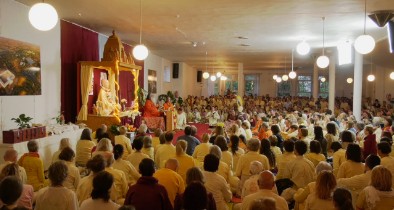 Relation of the Master and disciple
2:45 - 3:54
|
From:
4 May 2019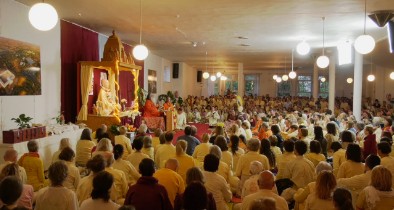 Evening satsang with Vishwaguruji from Strilky Ashram, Czech Republic. Whenever we need some help we are going to the shelter, to the Gurudev. Master is taking care of you, the relation is like the relation between mother and child. Where there is ego, one loses itself and will damage others too. Gurudev, like Brahma, gives you good knowledge. Guru is higher than Brahma, Vishnu, and Shiva. When Bhagwan Shiva opens the third eye it means the opening of the knowledge. Meditate on the embodiment of your Gurudev.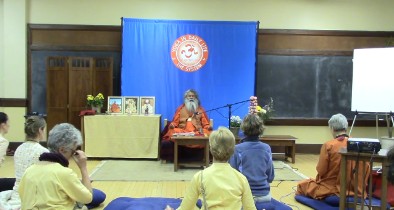 Science of development into the Supreme
4:00 - 4:56
|
From:
2 Apr 2019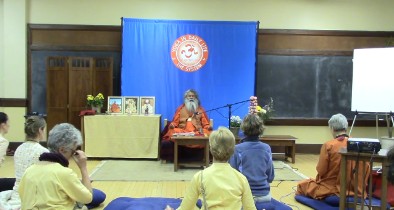 Evenining satsang with Vishwaguruji from Garrison, NY, USA. Firstly, we should understand our whole being. For that we need Masters, practice and realize ourselves: Who am I? The best meditation is to come within thyself. There are five bodies or layers accompanying the Soul. Knowledge has no end.