Be in the present
Evening satsang with Vishwaguruji from Jadan Ashram, Rajasthan, India. Swami Avatarpuriji is speaking about Brahmacharini, who is the second from the nine Devis that we are worshipping during Navaratri. Vishwaguruji tells how Gurudev takes care of the Bhaktas. The human brain is very developed but still, we have a long distance to know. The past is gone and will not come back again. In yoga, we are in the present. We need strength and we have to follow the rules. We have anusthan now. B
Up next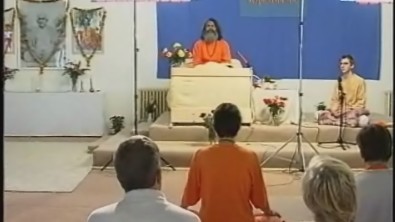 The power of Tapasya
7:15 - 8:03
|
From:
7 Jun 2000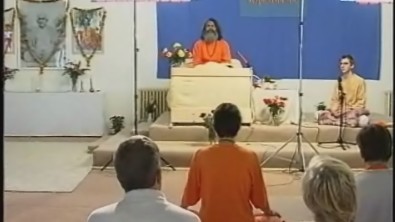 Lecture from Strilky, Czech Republic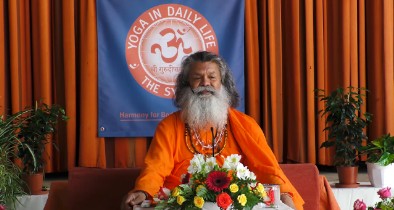 Yoga for the physical body and beyond
8:05 - 8:27
|
From:
25 Jun 2016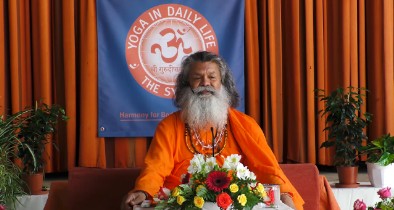 Morning satsang with Vishwaguruji from Summer Retreat, Vep, Hungary. On the International Day of Yoga very simple exercises were practiced by about 100,000 people in Chandigarh, India. Yoga is not a competition or acrobatic challenge, it means spirituality.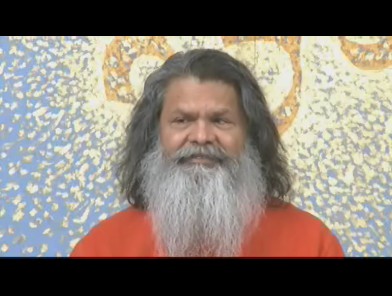 Practical guide to meditation (9/11)
8:30 - 10:13
|
From:
21 Feb 2009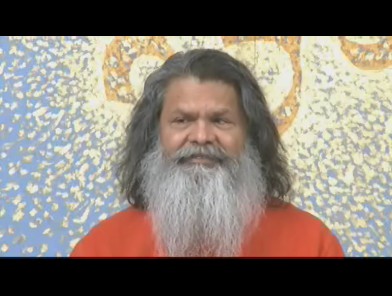 Webcast of morning satsang from Strilky, Czech Republic on 21st February 2009.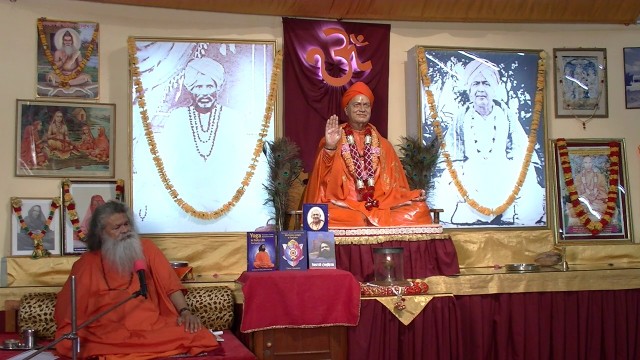 God is everywhere
10:20 - 12:01
|
From:
30 Mar 2020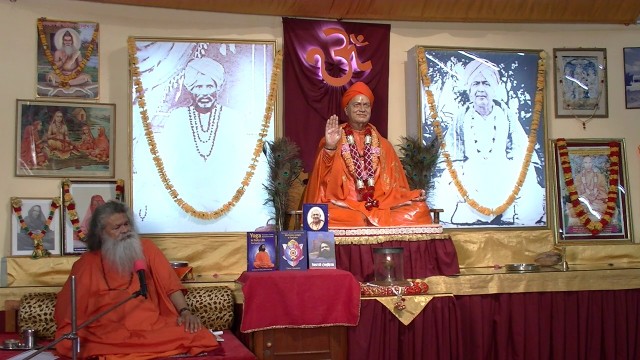 Evening satsang with Vishwaguruji from Jadan Ashram, Rajasthan, India. First Swami Avatarpuri and Swami Premanand are speaking. The sixth day of Navratri is dedicated to Goddess Katyayani. Goddess Katyayani is revered on the sixth day of Navratri. She is an incarnation of Durga, came to protect the whole World against demon Maheesasur. Worship is everywhere. All of our actions becomes worship, we are a part of God. Just allow yourself to get locked in the room if you would like to know the World - said Hafiz. Vishwaguruji is speaking about Bhagwan Ram and Bhagwan Krishna. Many people are not understanding Bhagwan Shiva and do not worship. Yoga means knowledge, Gurudev will make disciple Guru.