How to practice Mantra
Morning satsang with Vishwaguruji from Salzburg, Austria. There are five levels of practicing mantra. It is very clear, why we have to write down our mantra first. The fifth level called Ajapa, when the mantra is vibrating in the whole body continuously. Remain firmly on your path and follow your Master. Otherwise, success will not come.
Up next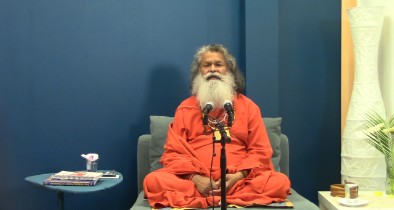 The lotus of the heart
21:50 - 22:42
|
From:
30 Apr 2017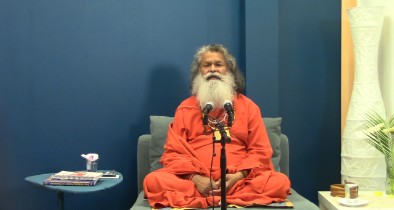 Evening satsang with Vishwaguruji from Vancouver, Canada. The Self, the Atma, is residing in the heart. God is pure love, when it touches our heart the joy and happiness awakens in us. Vishwaguruji explains the nature of love between Master and disciple by translating the bhajan "Prema Ka Pyala Hari Kaba Mera Bharase".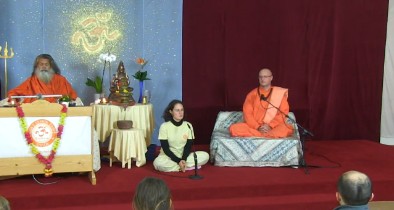 The Holy Land
22:50 - 23:42
|
From:
13 Jan 2017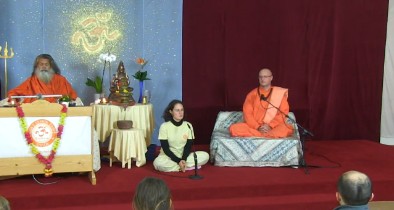 Satsang with Vishwaguru Maheshwarananda, Strilky Ashram, Czech Republic. Vishwaguruji reveals knowledge about the Kumbha Mela. Mahamandaleshwars should look after all sadhus. Acharya is the head of all Mahamandaleshwars. India is the land, where Holy Saints are incarnating.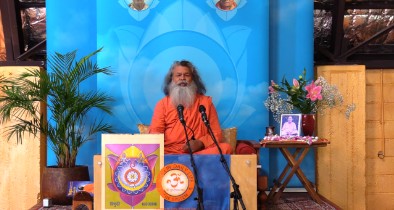 Open and relax your Vishuddhi Chakra
23:45 - 0:58
|
From:
23 Feb 2019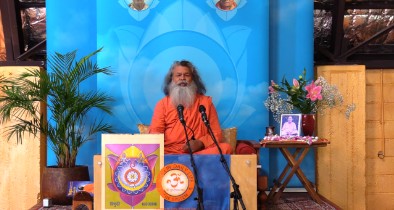 Morning Satsang with Vishwaguruji from Brisbane Ashram, Australia. Meditation through five chakras. There are many poisons in the world. So be positive. There are two kinds of societies: kusang and satsang. Kusang leads us to disaster and satsang leads us to divine happiness. The story of the struggle between devas and devils. Many diseases come to us because of physical or mental poisons.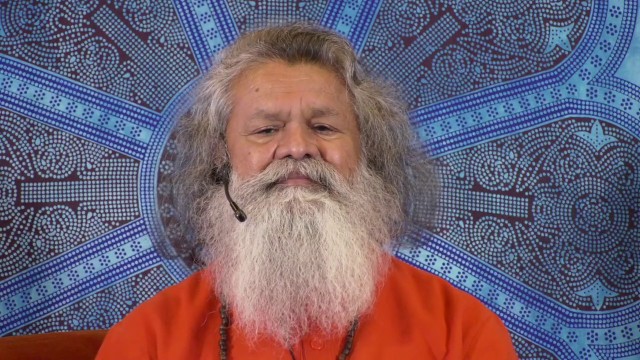 The konwledge of ancient yogis
1:05 - 2:12
|
From:
14 Dec 2019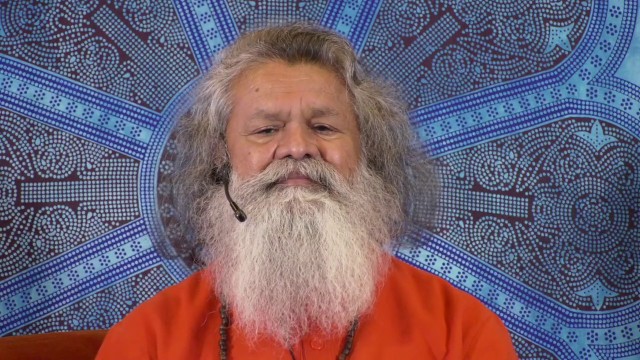 Evening satsang with Vishwaguruji from Vep, Hungary. Brahma means eternal, endless light and space, above everything. Saint's becomes one with all, like the water drop with the ocean. Explanation of the five levels of mantra practicing. We did a lot of research and science has developed the telephone. Ancient yogis were able to talk with each other but not on the material level.