In the bliss of bhajans
Bhajans from different ashrams in India
Up next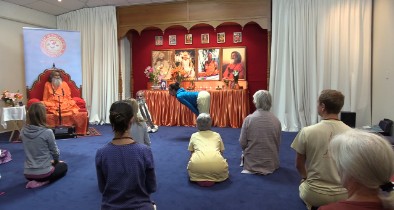 Stress comes from emotional problems
2:30 - 3:47
|
From:
2 Feb 2018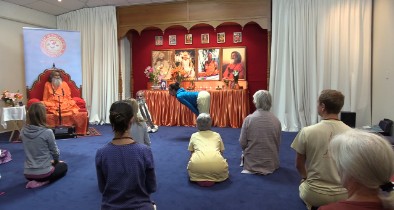 Morning satsang with Vishwaguruji from Wellington, New Zealand. Yoga means life. Stress comes from emotional problems. We need proper education and it is possible to get it in the lap of the mother. Removing stress and renewing energies of the body is possible through practicing yoga.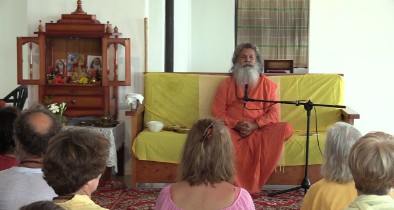 Pranayama and the five bodies
3:55 - 4:46
|
From:
6 Feb 2018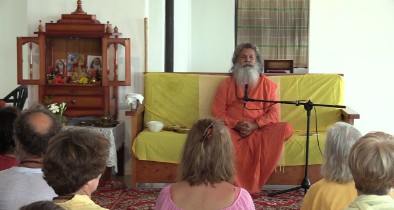 Morning satsang with Vishwaguruji from Fiji. A new born child is not able to run immediately after the birth. We should practice as well. Good and vegetarian diet is very important. Don't run behind the empty hope, you will lost the whole life in vain. You will get what is in your destiny. The mind never will be peaceful.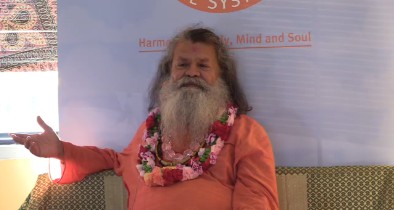 Harmonizing the layers of our being
4:50 - 5:55
|
From:
28 Jan 2018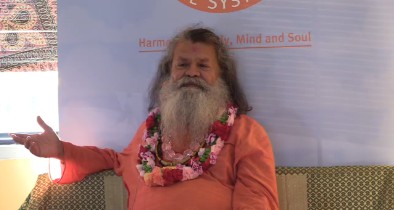 Evening satsang with Vishwaguruji from Auckland, New Zealand. There are five layers or bodies (kosha) of our being: the physical body, the energy body, the mind, knowledge and desire. We are able to balance and harmonize these functions by practising yoga regularly.Vishwaguruji explains Brahmari Pranayama and leads a short meditation.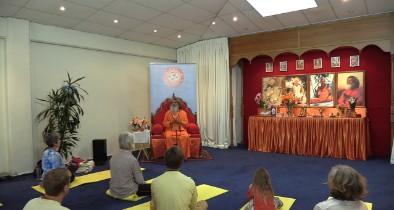 Resonance is God
6:00 - 6:56
|
From:
3 Feb 2018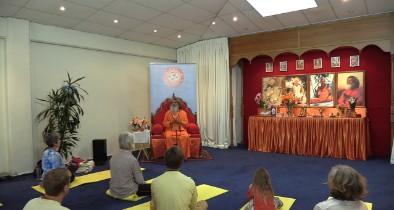 Evening Satsang with Vishwaguruji from Wellington, New Zealand. We are breathing not only with the nose - skin is also exchanging both prana and apana, so it is healthier to wear clothes made from natural materials. The causes of disease are pollution and unnatural eating. Resonance/sound is God. Words and thoughts have a great influence on our inner organs. Vishwaguruiji guides some asana practice.