Practice with concentration
Morning satsang with Vishwaguruji from Strilky Ashram, Czech Republic. Practising Bari Khatu Pranam relaxation. Explanation of the sound and movement of bhramari. The story of how a bhramari makes a worm to bhramari. Many things we learnt from nature. Practising bhramari pranayama. We can feel the vibration of bhramari in the Sanskrit language. During bhramari we can feel the vibration in the navel in our head and the chest. We were informed about the last 12 months' program of the International Madhawananda World Peace Council.
Up next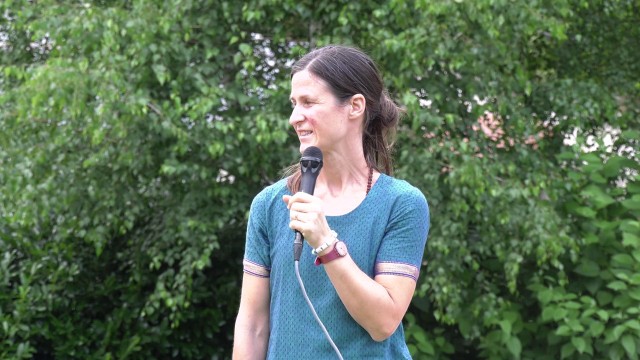 Clear nourishment is very important
17:25 - 18:20
|
From:
8 Jul 2021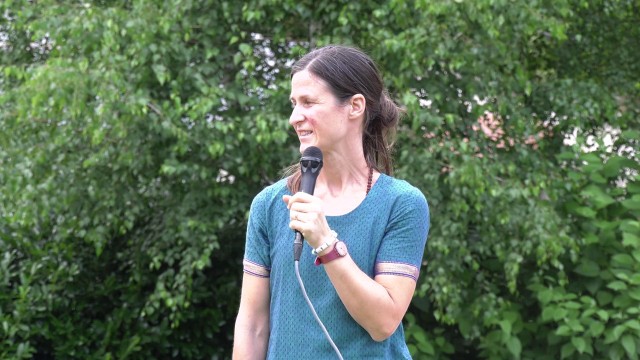 Evening satsang with Vishwaguruji from Strilky Ashram, Czech Republic. At first, we should eat always a little sweet such as cane sugar. It gives good digestion. Root sugar is also very good and healthy. We should eat different kinds of nuts. Milk yoghurt and ghee are very good for health. Ghee is also very healthy for pregnant women. In New Zealand, there is special honey which is very good for health. It has an anti bacteriologic effect. We should go back to nature. We need clean and good food shank prakshalan and anuloma viloma pranayam. In Fiji, there are many people who are originated from India. The story of Swamiji visiting Fiji. Like many animals, you eat as much life you need in that form to go further. Karma is different if we are in the human body and when we are in an animal body. The egg is not a good meal for children and for adults too. Ayurveda ells when how and where it is.
Live webcast from Bratislava
18:00 - 20:00
|
From:
27 Mar 2023
Evening satsang with Vishwaguruji from Bratislava Ashram, Budatínska 20, Slovakia.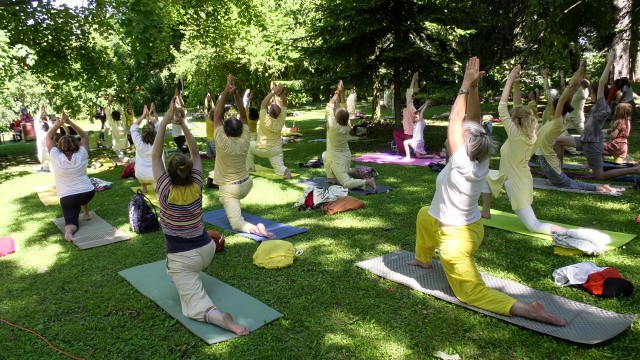 Practicing Bari Khatu Pranam
18:25 - 19:16
|
From:
6 Jul 2021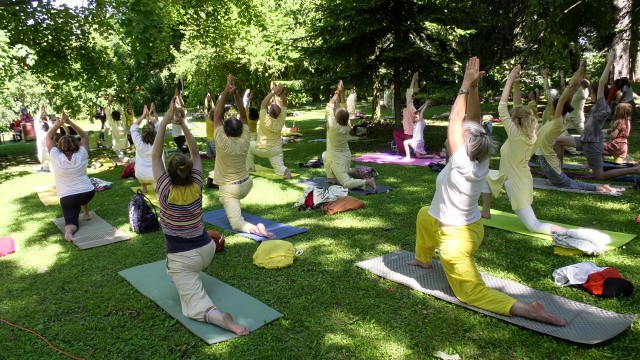 Morning satsang with Vishwaguruji from Strilky Ashram, Czech Republic. After a physical activity like soccer, running or walking we have to practice yoga exercises. But not yoga sitting because the body is too hard for that. Explanation and demonstration of how to practice Bhari Khatu correctly.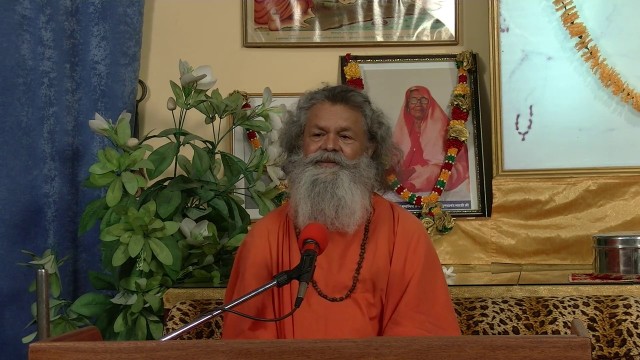 Sanskrit Hindi and yoga
19:20 - 20:08
|
From:
23 May 2021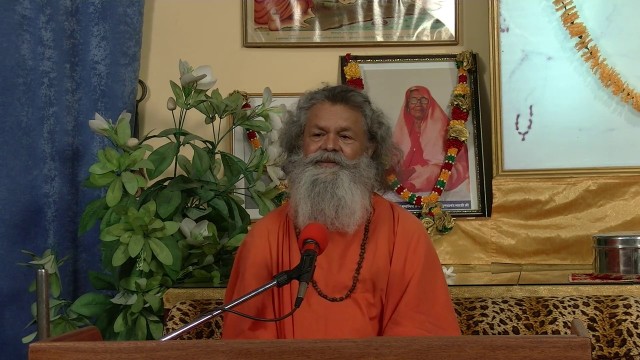 Evening Satsang with Vishwaguruji from Jadan Ashram, Rajasthan, India. All yoga systems have the same root. Sanskrit is the best language but not easy to learn. Slowly Indians lost their language. Many westerners would like to learn Hindi or the Sanskrit language. The story about how Vishwaguruji began to teach Hindi in Czechoslovakia. There will be three classes in the college Hindi, Sanskrit and Yoga. If we understand the language we can understand Yoga also. Explanation of Holyguruji's bhajan Sri Puja Deep Dayala Hari.