Always be in the present and go to Satsang
Evening satsang from Strilky Ashram, Czech Republic. In Strilky Ashram we can completely let go of our problems. A story of a man who began to meditate while he was waiting for his guests. We should be aware of the present moment. In this case, we can realise what is happening around us. Don't be in the past and the future. Satsang helps you know how to solve problems. To change our life, change our thoughts and society. Vishwaguruji's energy can change our thoughts and feelings. Try to keep this energy for some time. Explanation of bhajan Chadarya. We should avoid muddy water as far as possible. Never miss the real satsang. We do karma yoga for ourselves. Always try to remain young in your mind.
Up next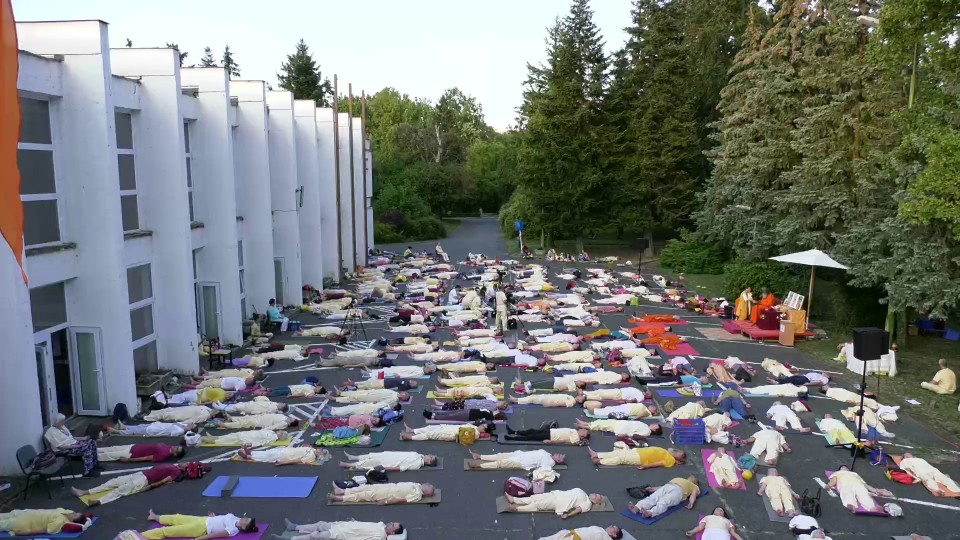 How the worm becomes Bhramari
15:45 - 16:29
|
From:
15 Aug 2022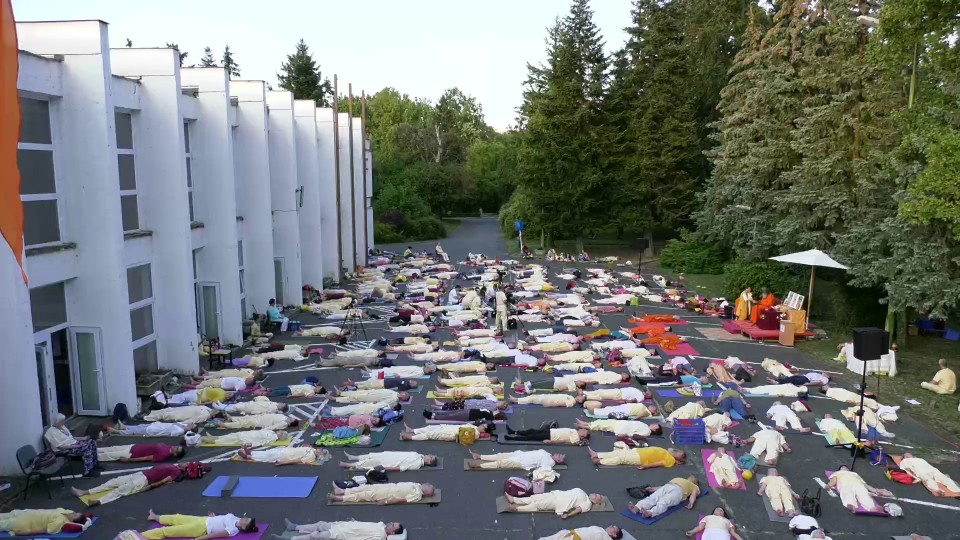 Evening satsang with Vishwaugurji from Vep, Hungary. Relaxation. Concentration on the navel and the heart. There are three different forms of bhramari. They have the same voice. One of them lives on the earth the second builds their nest in our house. They can bite us. The nest of bhramari is very comfortable. they bring worms there. Slowly slowly the worm transforms into a bhramari. We should practise bhramari only for short time.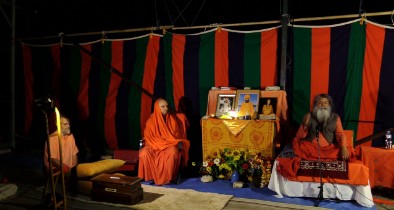 Yoga is much more than physical
16:35 - 17:13
|
From:
1 Mar 2019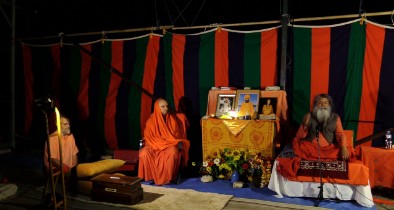 Evening satsang with Vishwaguruji from Yoga seminar, Dungog, Australia. Asanas and pranayamas keep our body healthy. According to the ancient scriptures, there is nothing else only Yoga. Many rishies got the realization in such a forest like this or in the Himalayas. Masters said: we should have a well-grounded connection to others. Bhajans are the worlds of the great Masters. Saints.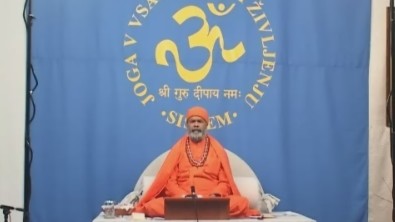 Giving will open your blocks
17:20 - 17:57
|
From:
19 Feb 2005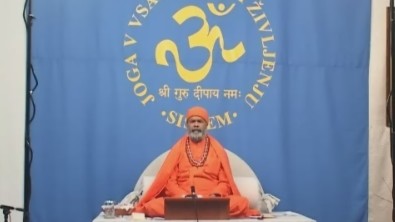 Satsang from Kranj, Slovenija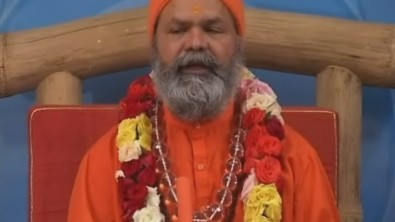 The hidden powers in humans - Nadis (1/2)
18:05 - 18:36
|
From:
1 Apr 2005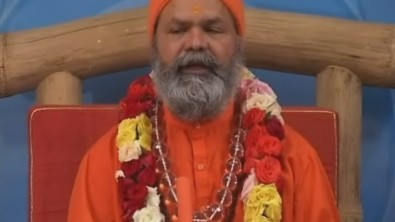 Sunshine Coast, Australia, April 2005