Practical guide to meditation (8/11)
Webcast of evening satsang from Strilky, Czech Republic.
Up next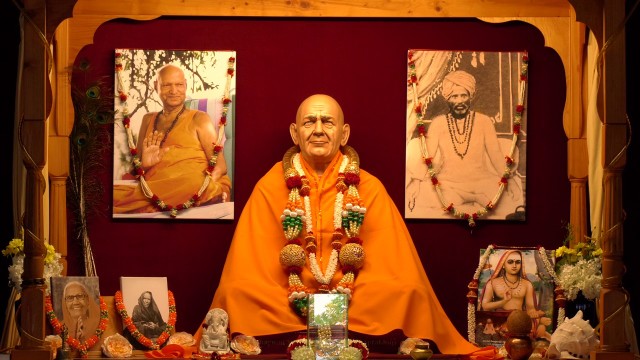 Only Guru can change our destiny
22:35 - 23:29
|
From:
11 Jul 2021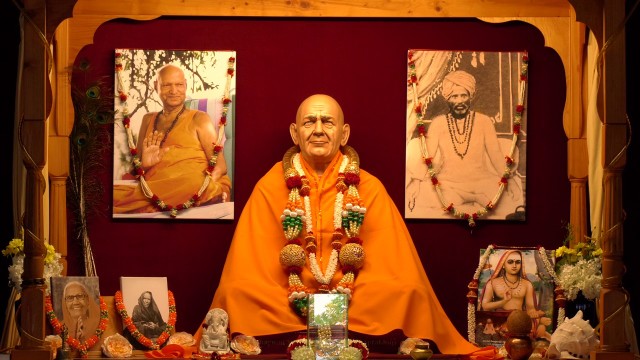 Morning satsang with Vishwaguruji from Strilky Ashram, Czech Republic. Karma is only one. Karma is only there if we give seva. The story of Ravana his daughter and her husband. With negative speaking, we get double of negative karma of the other person. Destiny is coming from karma. We can't change our destiny but Guru can change it. Our destiny is written in our palms and in our soles.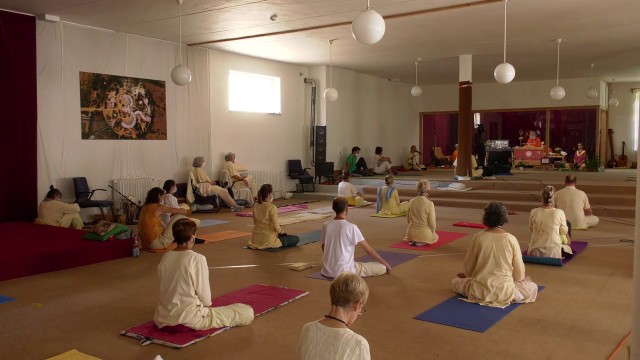 We get everything from God
23:35 - 0:28
|
From:
8 Jul 2021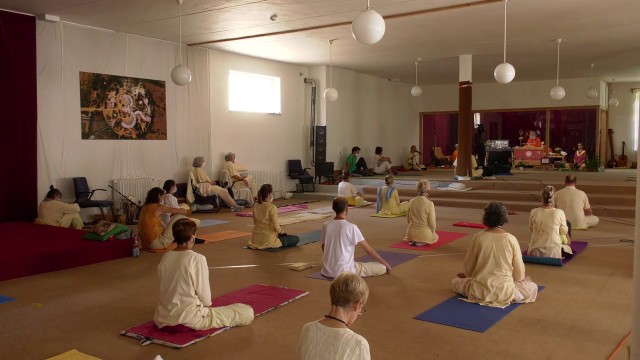 Morning satsang with Vishwaguruji from Strilky Ashram, Czech Republic. Children are very disciplined during the programs because their parents educated them towards spirituality. Vishwaguruji teaches many generations of yoga people. Sri Devpuriji appeared in some places at the same time. Holiguruji told many stories to Visheówaguruji in his childhood about Devpuriji and Mahaprabuji. Vishwaguruji realized the prediction of Devpuriji. We don't know where the seed will grow. Reading holy books every day new knowledge comes. The story of an Indian man who issued a newspaper in India and travelled with Viwshwaguruji in Europe. Knowledge takes the human healthy and happy. We should give further the knowledge of our forefathers to our children. The first university was in India. There were very many books but Muslims burnt them. God gives eating everybody in the world. Little more information about the first university in the world was in India.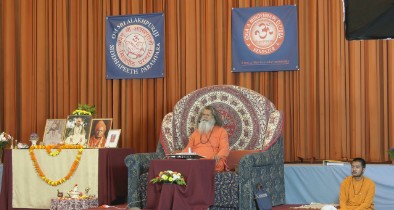 Tratak
0:35 - 1:14
|
From:
12 Jul 2018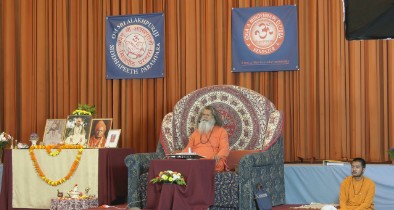 Evening satsang with Vishwaguruji on the topic of Hatha Yoga from Summer Yoga Camp, Vep, Hungary. Practising nauli and agnisar kriya is best in the morning. Neti, Dhauti, Bhasti, Nauli, Kapalabhati and Tratak are the six hatha yoga kriyas. Vishwaguruji explains in detail how to practice tratak.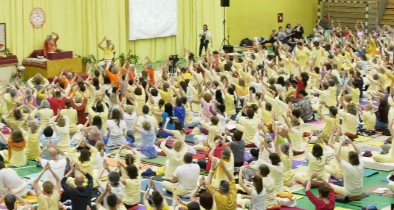 Soul is One
1:20 - 2:32
|
From:
1 Jun 2019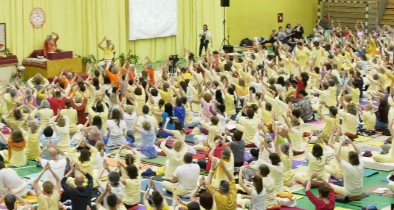 Evening satsang with Vishwaguruji from weekend Yoga Seminar in Novo Mesto, Slovenia. We are all like paras. We can create good qualities in others. When paras touch the iron it becomes gold. Guru is more than paras, Guru can transform the disciple into Guru. If not, either Gurudev is not right, either there is a distance between the Master and disciple. The physical body is called annamaya kosa, while the energy body is called pranamaya kosa. Water is water in each of the forms. Similarly, Soul is one.