The forms of God
Evening satsang with Vishwaguruji from Jadan Ashram, Rajasthan, India. Bhagwan Ram, Sri Krishna are all incarnations of God. Water is the same in the drop of water, in the ocean or in the cloud. Its properties are different, its essence is the same. The seed contains the whole plant.
Up next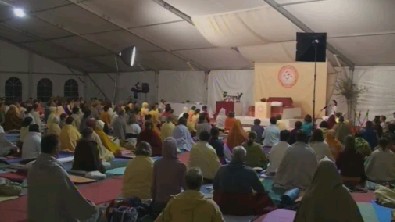 Morning Yoga practice, Umag, Croatia (2/9)
6:00 - 7:42
|
From:
26 Sep 2010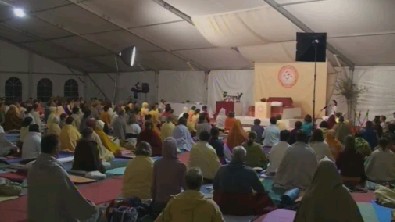 Morning Yoga practice from the international Yoga retreat Umag, Croatia on the 26th of September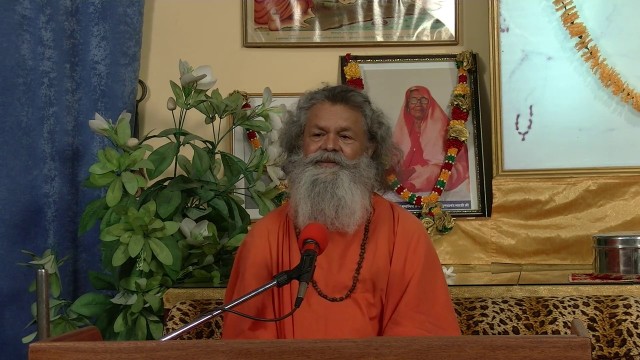 Sanskrit Hindi and yoga
7:50 - 8:38
|
From:
23 May 2021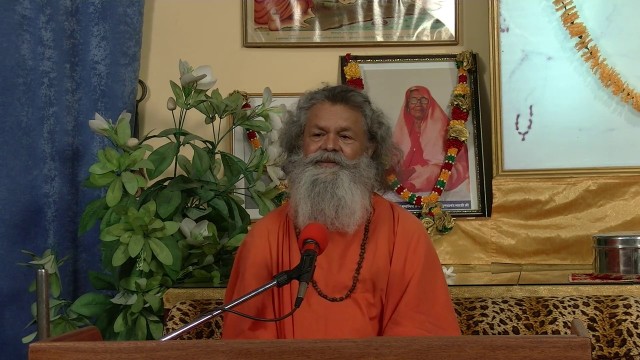 Evening Satsang with Vishwaguruji from Jadan Ashram, Rajasthan, India. All yoga system has the same root. Sanskrit is the best language but not easy to learn. Slowly Indians people lost their language. Many western people would like to learn Hindi or the Sanskrit language. The story about how Vishwaguruji began to tech Hindi in Chechoslovakia. There will be three classes in the college Hindi Sanskrit and Yoga. If we understand the language we can understand yoga also. Explanation of Holiguruji's bhajan Sri Puja Deep Dayala Hari.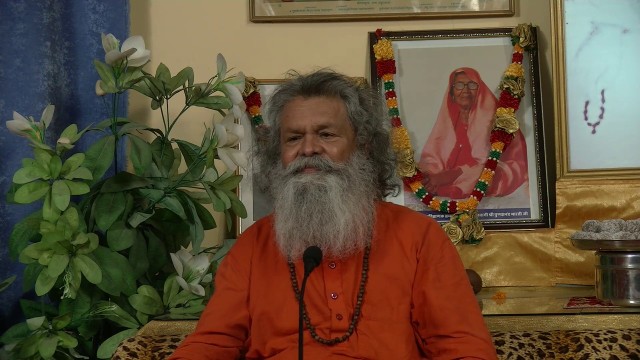 Live spiritual life
8:45 - 9:18
|
From:
9 May 2021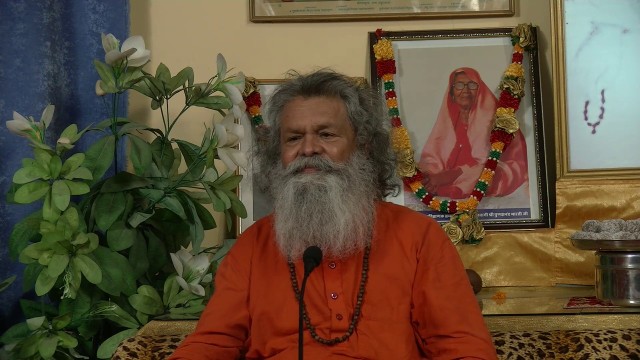 Evening satsang with Vishwaguruji from Jadan Ashram, Rajasthan, India. India is closed for four days because of the corona. It has more time to overthink our life. Spirituality is in our mind in our heart and in our feelings. Spiritual people are praying for others and animals also. Birds can trust in the tiger and lion but not in the human. The story about some sadhu from Gujarat and a tiger. Bhajan singing.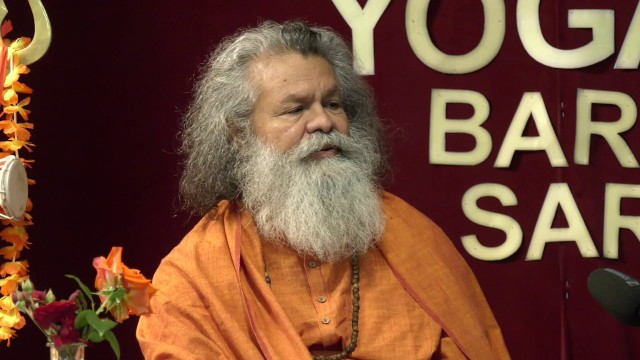 We can go altogether to God
9:25 - 10:10
|
From:
14 Jun 2022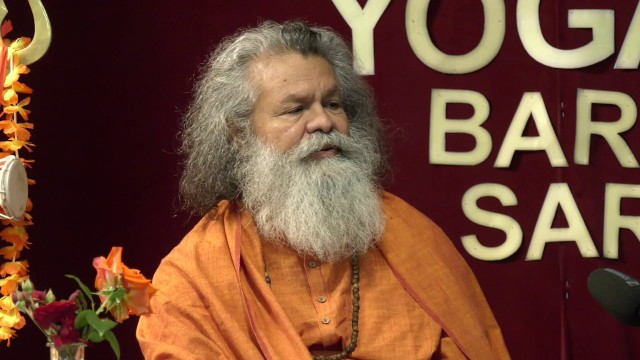 Evening satsang with Vishwaguruji from Strilky Ashram, Czech Republic. Guru and Master are the same only the language is different. Gurus coming from different directions have different paths but the aim is one. The story of two brothers. One of them learned very much the other learned only a little. We respect doctors very much but saints we respect more. Their ways and their actions are different. Jesus didn't tell us to kill people but we do that. We should feel and know that we are humans. we should respect our mother earth and water and all the five elements. When we were born our fists were closed and when we die our fists will be opened. The ocean and a little drop are the same. The five elements are for us. We should give everybody love.