The living God
Evening satsang from Jadan Ashram, Rajasthan, India. Science is developing, which is good. Yoga is the science of the human being.The story of the professor who met a yogi while walking in the park. Where can we find God? Have you seen God? According to the teachings of Sanatana Dharma and Yoga, God lives here among us. Everyone has seen God. Each and every one of us is the living God, just like the ocean water is present in the raindrop. The same life is in all living beings. That is why we should not kill animals.
Up next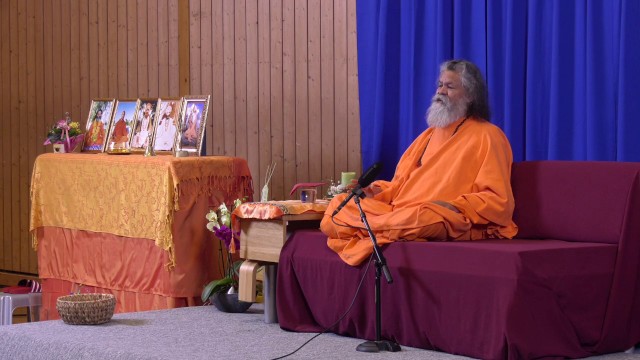 We need purity in our minds and souls
1:35 - 2:29
|
From:
4 Mar 2022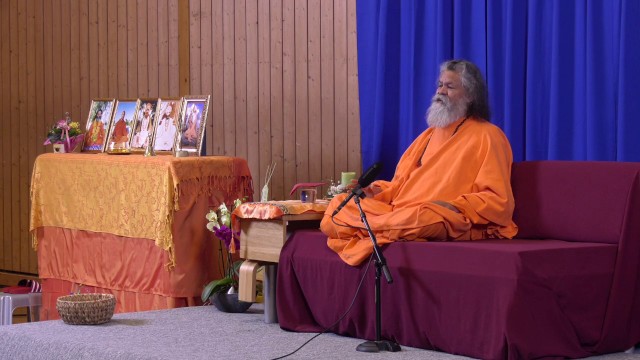 Evening satsang with Vishwaguruji from Salzburg, Austria. Salzburg people have practised yoga for very long years. We have two lives one is family life and the other is our spiritual life. Every creature is God not only humans. Water is God and life also. One day the atma becomes space like a drop of water can become one with the ocean. Yoga and science are different but all are good. Some yogis live a very long life. Yogis can not go further till they don't purify their qualities. After death, there is only one path for everybody. We should behave always like a human. We should give proper respect to our children. There are many yoga centres and Gurus who give spirituality to the world. All women are mothers. We should be humble and kind not kill animals.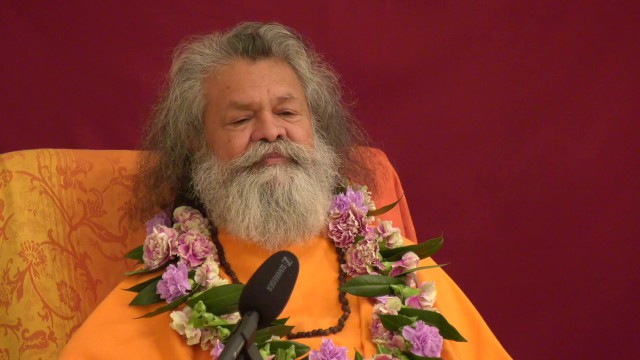 Be peaceful and harmonious
2:35 - 3:28
|
From:
3 Mar 2022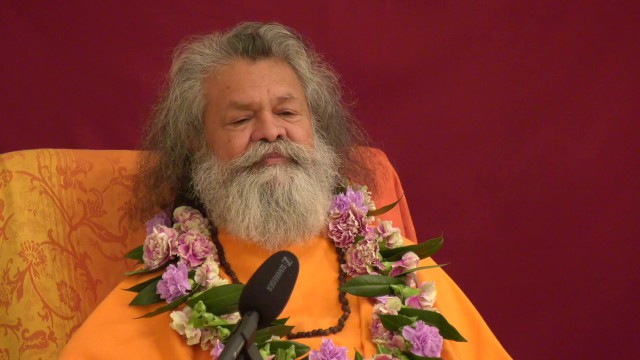 Evening satsang with Visheaguruji from Linz, Austria. On Christmas day we feel love and be together with our family and forgive each other. We feel the resonance of beautiful songs and feel we are humans. Sometimes animals also come together. Birds can make a very good nest for themselves. The story of a bird and a monkey. Humans have everything to be in peace and harmony. Great saints never ate meat. Sun and Moon is for all. The love of a mother is very strong. Slowly we grow up from a child to a human. After we wake up in the morning we should give our respect to the earth and the water. All great saints have gone but their names remain here. We are very little but we are in everyone. If you have a child he or she should be like God. Sun can purify everything.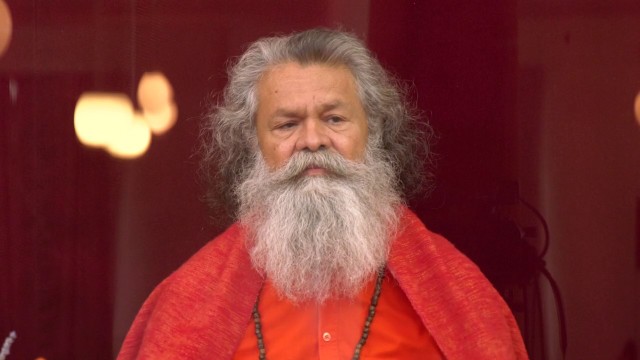 Guru brings us to the liberation
3:35 - 4:27
|
From:
6 Aug 2021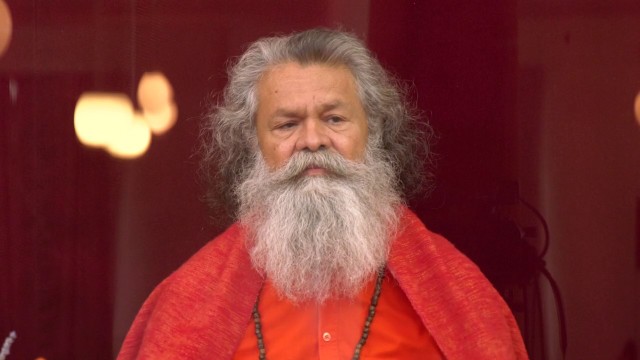 Morning satsang with Vishwaguruji from Strilky Ashram, Czech Republic. After sunset, we shouldn't eat and before sunrise, we should get up. The moisture before sunrise is pure clean water and it has a healing effect. Lotus also open before sunrise and closes after sunset. The story of a sadhu and a farmer who doesn't want to follow him. We should walk on the sunrise moisture gives us good health and energy. The story of Vishwaguruji in Africa with an elephant.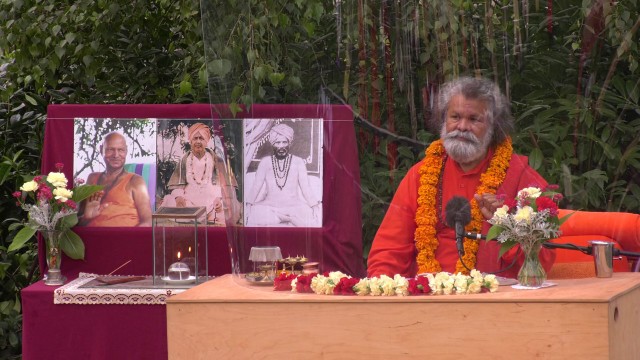 Satsang from Strilky
4:35 - 5:26
|
From:
15 Aug 2020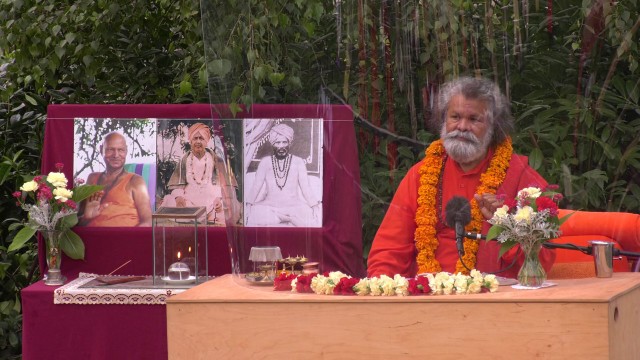 Evening satsang with Vishwaguruji from Strilky Ashram, Czech Republic.