How to control the problems
Live webcast with Vishwaguruji from Brisbane Ashram, Australia. Visuddhi Chakra is containing immense energy, it has a great responsibility for being a human. At the time when Devas and Rakshasas were churning the ocean the poison has come out. Finally, Shiva drank it. The poison means negative thoughts, words, it could be a problem as well.
Up next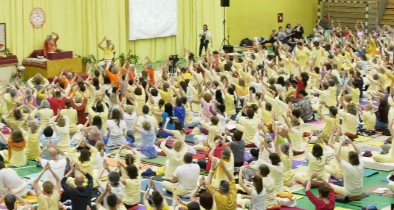 Soul is One
10:05 - 11:17
|
From:
1 Jun 2019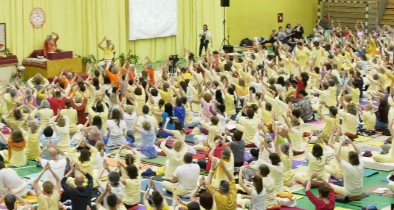 Evening satsang with Vishwaguruji from weekend Yoga Seminar in Novo Mesto, Slovenia. We are all like paras. We can create good qualities in others. When paras touch the iron it becomes gold. Guru is more than paras, Guru can transform the disciple into Guru. If not, either Gurudev is not right, either there is a distance between the Master and disciple. The physical body is called annamaya kosa, while the energy body is called pranamaya kosa. Water is water in each of the forms. Similarly, Soul is one.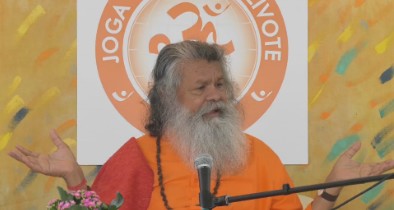 Understand your Atma
11:25 - 12:46
|
From:
17 Nov 2019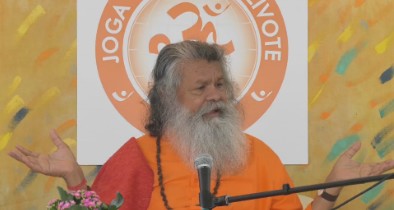 Morning satsang with Vishwaguruji from Martin, Slovakia. Understand your Atma, what is in your heart. There are many things for us to follow. Follow your parents. We shall give Yoga in Daily Life to elderly people for good health. Union of left and right Nadi at the eyebrow center means yoga. Above this center there is Bindu center, nectar is coming from there and purifying. Many yogis are doing this kechari mudra. Read again our book about the chakras. Your Soul is one with the Universe, as it is written in the Bhajan.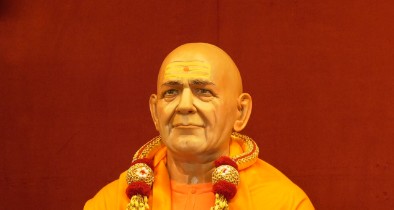 Bhagwan Sri Deep Narayan Mahaprabhuji
12:50 - 13:57
|
From:
5 Dec 2018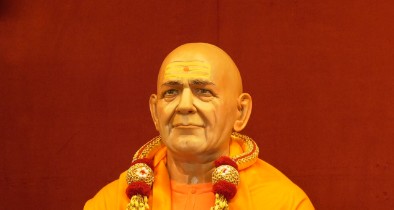 Mahaprabhuji's Mahasamadhi anniversary satsang. Singing and translation of the bhajan, 'Prakash Punj Amrita Ke Sagar' - written by Holy Guruji about His master, Bhagwan Sri Deep Narayan Mahaprabhuji. Brahman is the everlasting and eternal Light. Its Saguna, form, is the most important for discilples. Because of negative thinking and impurities, some are not able to realize this. Vishwaguruji explains the mantra, Om Prabhu Deep Niranjan Saba Dukha Banjan, and tells his experineces with Sri Mahaprabhuji.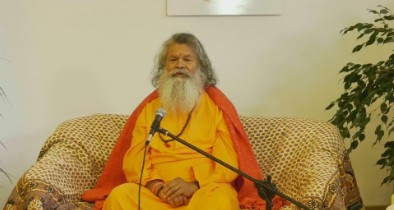 Blessing for Martin
14:05 - 14:32
|
From:
16 Nov 2019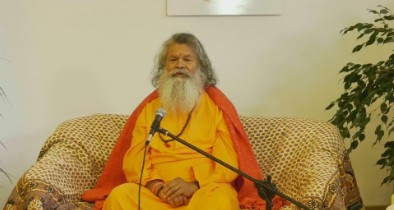 New Ashram Opening Satsang with Vishwaguruji from Martin, Slovakia. It is spiritual light here in this Ashram. Everyone who comes here will bring some light and peace. Yoga is a science of how to live life healthy, happy, and how to get liberation to the cosmic self. It will come but not quickly. Don't throw a stone to others, we should always give good things.