Chakras and Kundalini
Public lecture by Swamiji from Zagreb, September 2004
Up next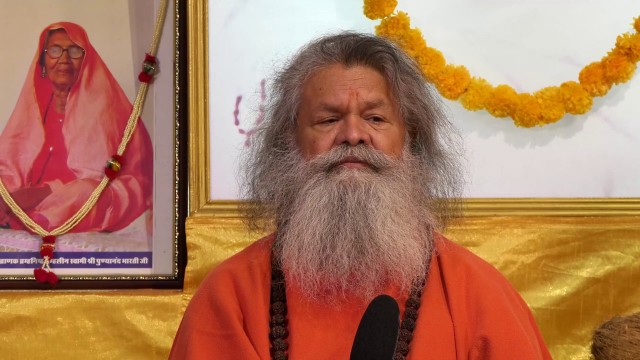 Feel oneness and protect all creatures
21:15 - 21:45
|
From:
10 Dec 2021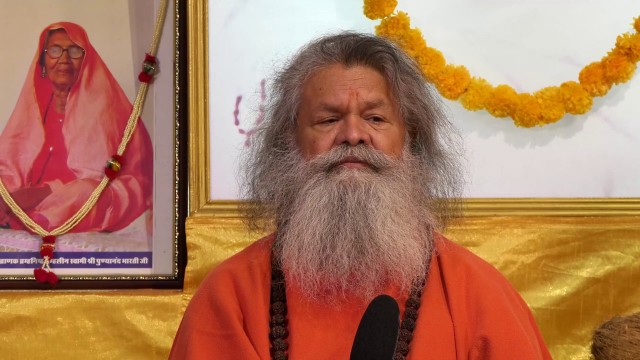 Evening satsang from Jadan Ashram, Rajasthan, India. In our bodies, there is God itself. Animals are eating each other. Some of them eat only grass. They are closer to God. When we were born we only drank milk. Eating meat is a sin. We shouldn't kill and eat animals. We should understand the pain of the animals also. We know what a hard life Jesus had and we feel him in our hearts. All great saints were suffering very much but they were hard. Our soul is part of God. The water is also gone from the ocean and comes back to it again. Before eating we pray for God. We should think of any God and feel love peace and harmony.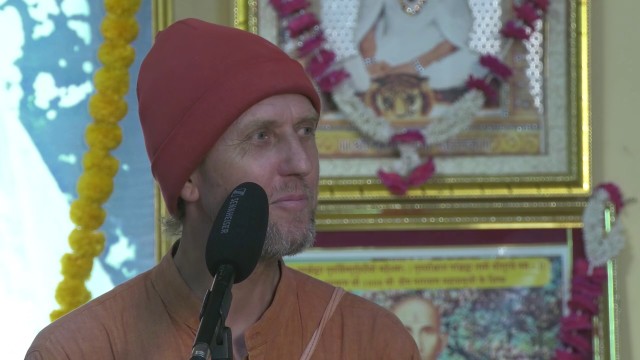 The materialized OM
21:50 - 22:12
|
From:
1 Oct 2023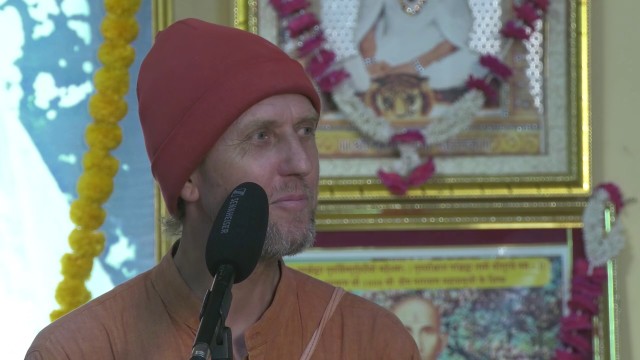 Evening satsang with Vishwaguruji from Jadan Ashram, Rajasthan, India. Swami Premanand speaking about the preparation of the official opening of OM Ashram: he speaks about The great work and a big change what happened to on that area. Now there is the time to reach the final realization of Vishwaguruji's divine dream. He invites everyone to help to work and to live in Jadan Ashram.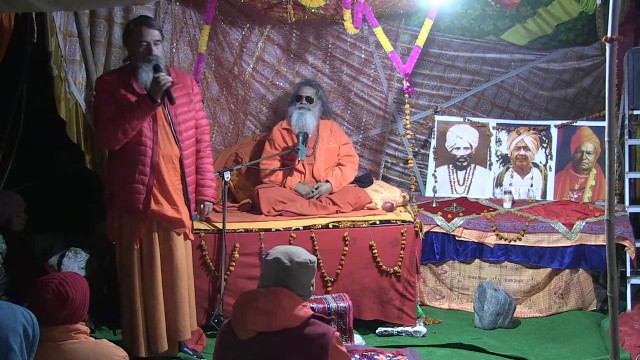 At the roots of our Parampara
22:20 - 23:52
|
From:
15 Sep 2019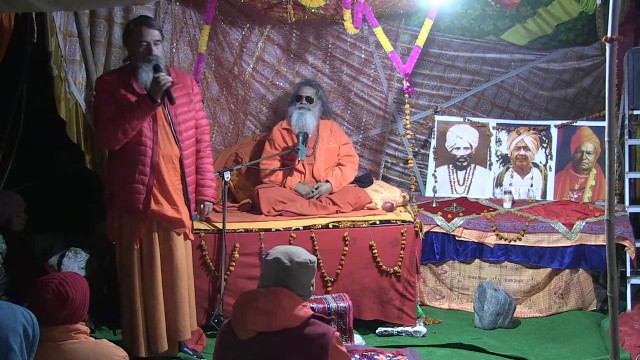 Evening satsang from Himalaya. Swami Dyaneswarpuri said that we should use our name Yoga in Daily Lide otherwise somebody else will do it. It is a big oportunity to visit in Badrinath with Vishwaguruji which is a very importana pilgrimage place in India. Sadwi shanti has felt love for her childhood towards mountens. She speaks about her journey in the Himalayas. She many times came back there and feel like her home. She tells her experiences in Sri Devpuriji's cave. Vishwaguruji's family had a brass plate which was special. There is difference between piano and harmonium. There are different customs when a girl or a boy is born in a willage. Vishwaguruji tells some stories from his childhood. Vishwaguruji has a rishi parampara in his family. Ravana was lerned but he has ego and desire. The story of Ravana and Vidhata Ravanas daughter and her husband. Furudev can change zhe desteny. Guru and disciple is one. In India there is living God. The story of Guruji and one of his discipe who w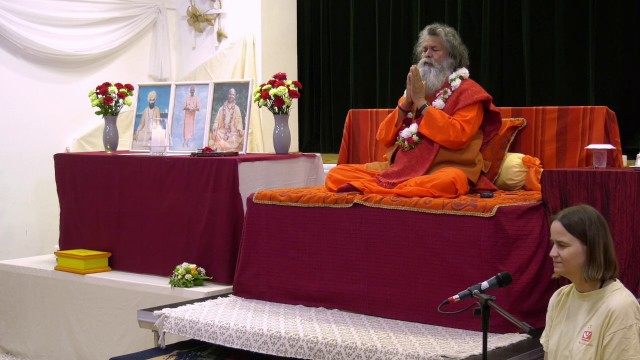 We have to become united in Oneness
0:00 - 1:17
|
From:
20 Sep 2021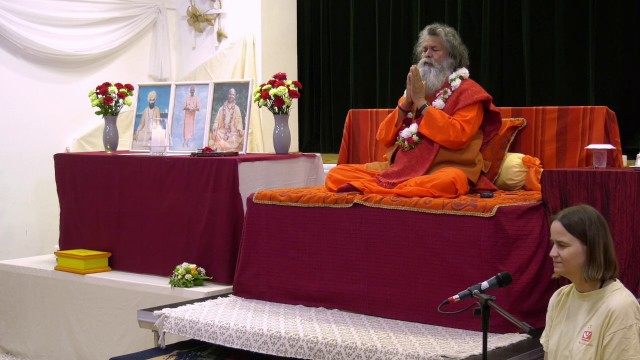 Evening program with Vishwaguruji from Szeged, Hungary. We have our destiny in which it is written when and where we are. The story of a boat in the ocean and a bird. It is in our fate that we want to reach God. We are like a bird coming and going. Life is only temporary. Every living creature has its fate and life. Become one with all. At the end, a drop of water arrives at the ocean and becomes one with it. When we die, our soul goes from the body, which is like a stone falling down. Some of us go towards the pure Light and others come back again. There is only one door when we leave our bodies. Nowadays children don't accept the advice of their parents. Don't kill anyone and don't speak negative words. Practising AUM chanting, bhramari pranayama and some simple asanas.